Time for a road trip, time to see how the rest of the world eats. In a town of only 934 residents, I didn't expect much in the way of Mexican restaurants. Springville has two but this was the only one open early on July 4th. Up in the San Joaquin Valley they still go for the lazy Mexican sleeping by a cactus motif. Classic.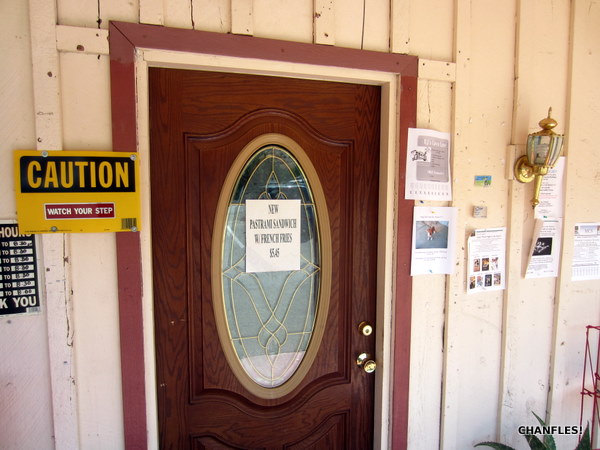 Not a reassuring sign: As we walk in we get the disconcerting news that El Nuevo Mexicali 3 has added something to the menu, the "New Pastrami Sandwich W/ French Fries $5.45"
Oh-oh.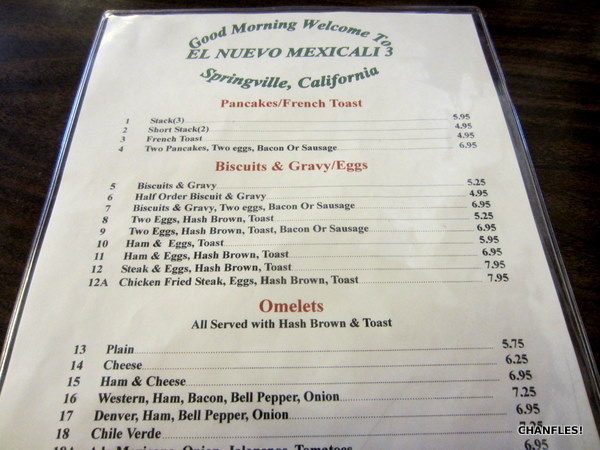 Not a Mexican dish in sight.
Flip the menu over and Ah, there they be, the Mexican dishes! I decided to be careful and asked if the HR's had meat. It's not unusual for these far flung Mexican joints to feel they are doing you a favor by adding some cow or pig carnage to your meal, it is best to ask.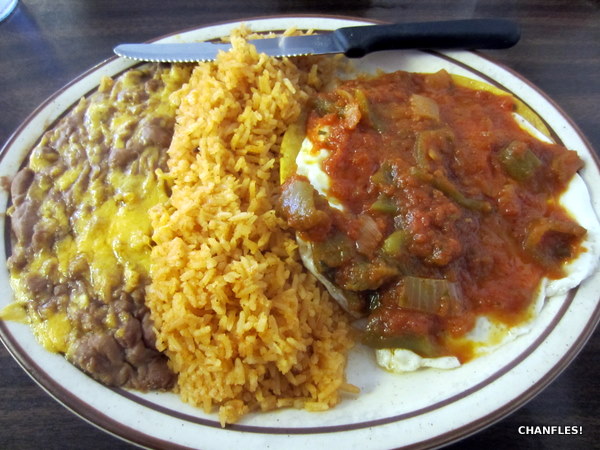 The Huevos Rancheros! The tortilla underneath was done right, and the egg was cooked to a proper consistency. Unfortunately, the salsa ranchera was one of those deviations from the norm that might appeal to the Anglo palate but which is ultimately a disservice to everyone involved: a gloppy tomato based sauce with more sweetness than spice, something that might be acceptable on pasta but a sin on HR's. The rice and beans were satisfactory, under the circumstances. Still, I ate my food, as there was nothing else open in this small town and I figured my gustatory options would not be expanding.
Something about starving that makes you appreciate mediocre meals. When I come back to Springville, I would certainly eat this meal again if it was placed in front of me. But if I had a choice I might go with something more biscuity.
Hmm, Biscuit Rancheros, now there is an idea!
El Nuevo Mexicali 3
35258 Highway 190
Springville, CA 93265
(559) 539-2379
Yelp listing