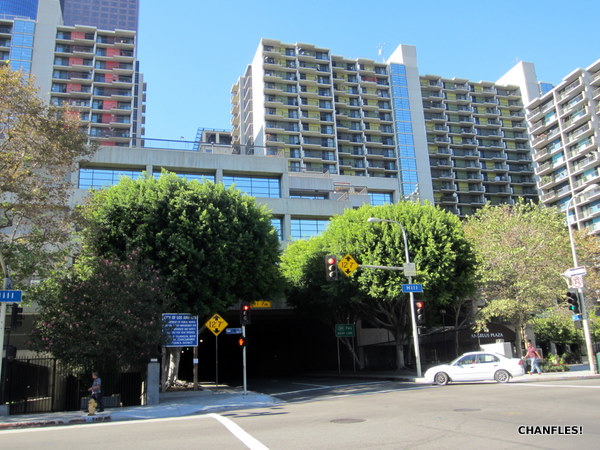 3rd St. and Hill.
A cave.
Where cars disappear.
Sidewalks avoided by pedestrians.
The Darkness Begins.
Turned into a Memorial.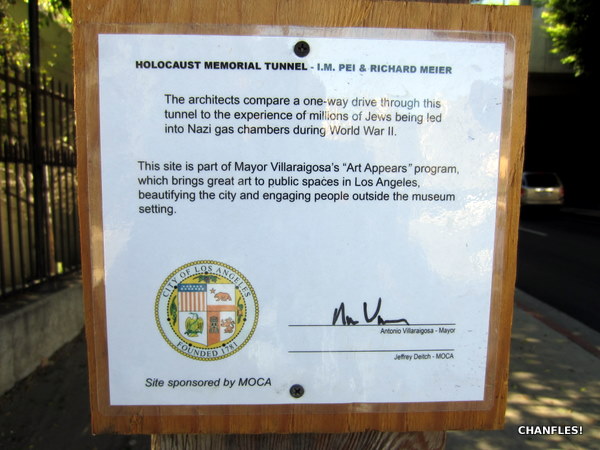 Having walked through this tunnel before, with the noise of the cars overcoming the darkness, the fumes of exhaust overpowering the senses, I can sorta understand the gas chamber reference.
Voted Best Public Art Seen Downtown. By me.
Here's some info I found on this:
http://articles.latimes.com/2012/sep/19/entertainment/la-et-cm-street-art-hoax-20120918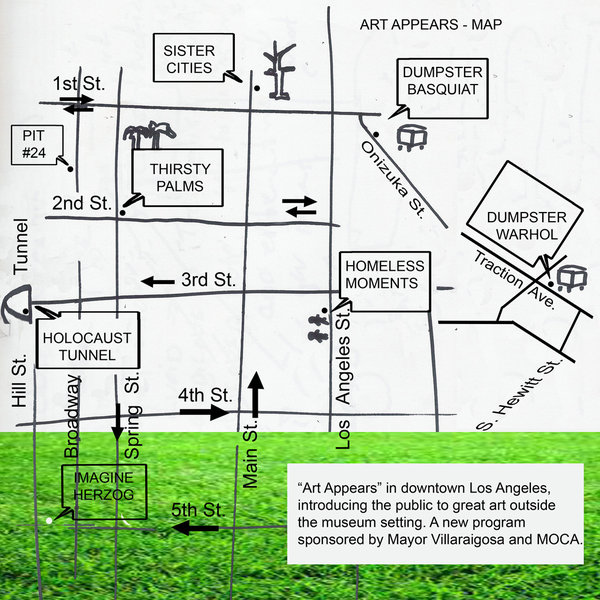 Some history on the 3rd St tunnel.