I went to Europe and all I got you were some lousy pictures. Of trash. Feel free to put them on a t-shirt.
See through trash cans so as to hinder terrorism. Vigilance and cleanliness is the motto printed on the bags. Nevermind that it looks like shit.
Big brown spot on this tree mattress. I'd recommend against taking this home.
Must be new bed season.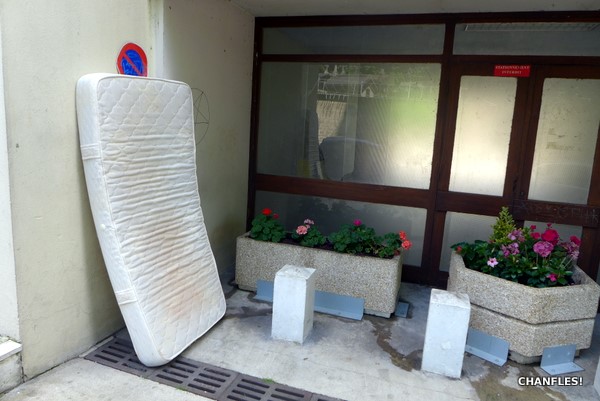 I didn't notice anyone driving around in a truck overloaded with colchones. Maybe they are just waiting for the regular trash man.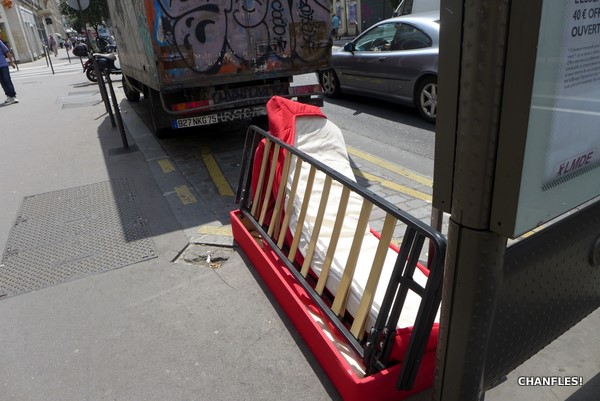 This fold out futon looked pretty good. Some quality trash here!
This one was actually quite comfy despite the stuffing popping out. Sometimes you just need to take a nap, no matter where you are. Street bed to the rescue!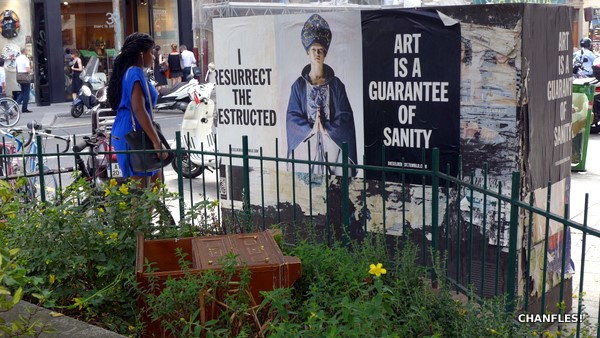 Doubt that fake pope will resurrect this old piece of furniture. This is Paris by the way.
Clean up crew!!! Old fashioned lift-the-can-into-truck style.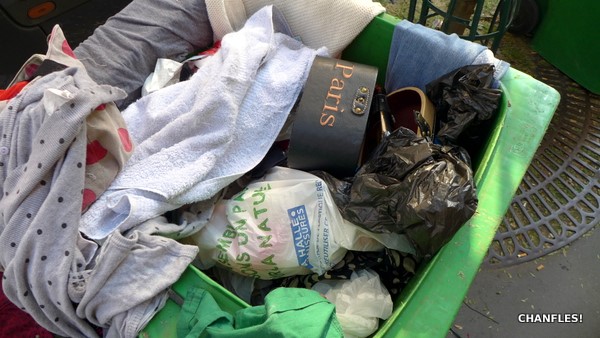 The color scheme for the trash cans was puzzling, but it didn't keep me up at night. Here we see a bin full of souvenirs for friends and family.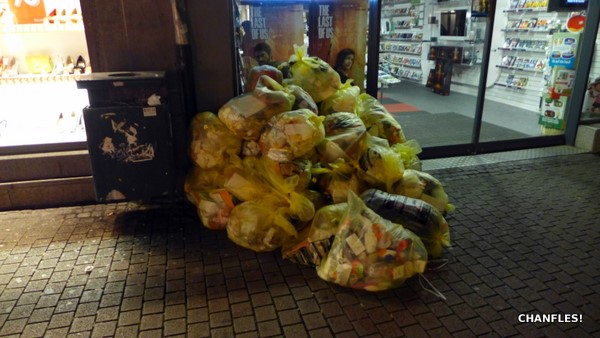 This magical lil' castle of trash was appropriately found in Heidelberg. Beautiful ruins.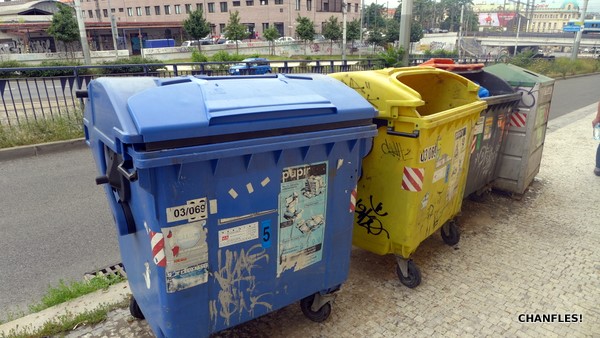 Waiting for your waste.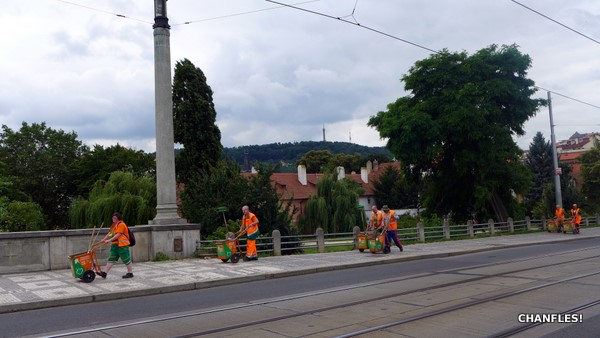 Small Army of sweepers launch an attack on  Prague street trash! Victory is at hand.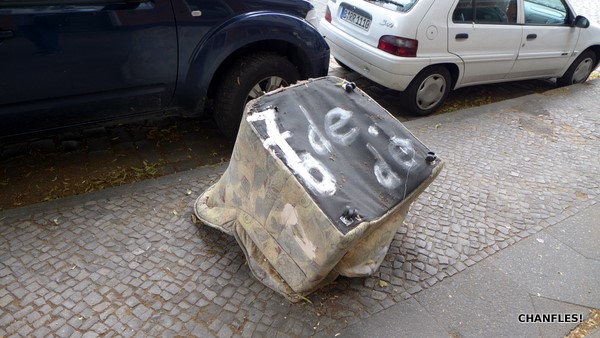 Some sort of graffitos on stuff.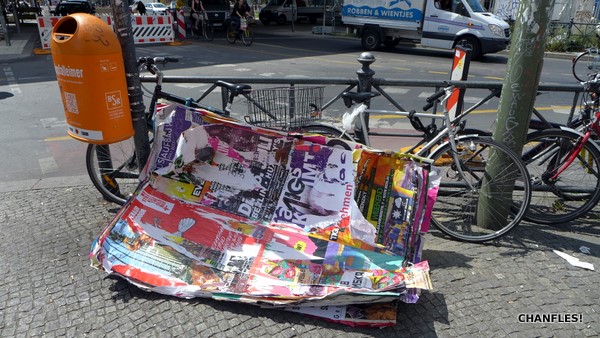 Layers of posters become litter.
Some folks in Berlin had a fun night and they still managed to align their trash in an orderly fashion. Classy!
Since all souvenirs are just future trash I went ahead and completed the cycle for you. Hope you liked your memento.