It's Sunday afternoon in Lincoln Heights. Thus I bring you 3 random drunks I came across on a quick walk around town. The guy above seemed to be using his extra pair of shoes to maintain balance, not unlike a tight rope walker.
Warning: the final picture includes a penis, don't click ahead if you'd rather not see some marrano pito.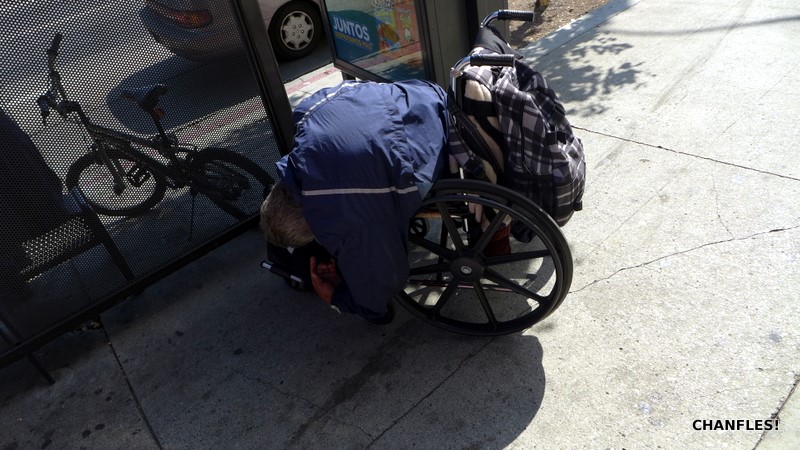 Headed to oblivion. Looks like he has arrived before the journey. Wheelchairs have become the mobility option of choice for winos and many homeless people in the past few years. I suspect it is so that they can't be told to leave their stuff outside, as a wheelchair has some legal protections. Kinda like how many hipsters claim their lil' trophy dogs are service animals.
Puerco on the grass. I considered waking up this snoring drunk to tell him to put his penis away. Since I've uttered those same words to some other pig within the past two years, I decided my life didn't need a repeat of that statement.
Aside from this last menso, I'm not trying to make fun of people with some real problems. My goal is always to capture Lincoln Heights as it is. This is how it was today.