In a time when most kids think they need the latest video game to stave off the boredom, it was refreshing to see how much joy these two little boys got out of a small piece of rope, using it to drag each other around. I didn't take a video clip, but they were non-stop laughter. A random event that happened as I waited for someone. Click ahead for some action shots!
I think they were brothers.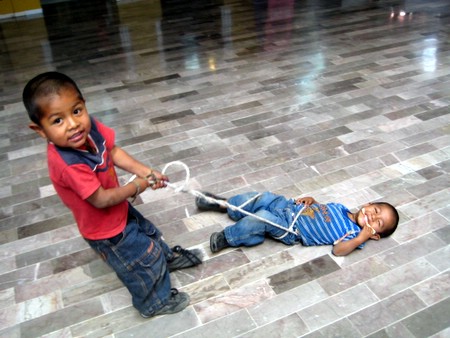 Most of the pics I took on my trip turned out kinda crappy, even this one is a bit out of focus. But this is definitely my favorite shot of them all.
I can't imagine parents here letting their kids mess around like this, they'd likely tell them to get up off the dirty ground. The pleasure of not having to listen to silly grownups.