A quick update to some stuff happening around the LH. I found out, in a very obvious way, that the DWP office has moved…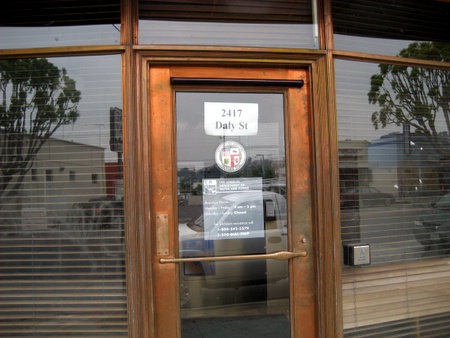 …back to the old DWP building which has recently been restored. This building spent a few years being vacant, aside from the security guard on duty 24/7 so it's good to see it back in action.
I'm looking forward to paying my next DWP bill, just to have a reason to take a peek inside. I'm not even going to complain about the long account numbers full of damn zeros. Nope, I ain't.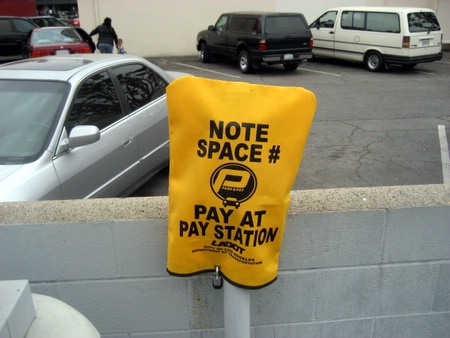 Looks like the new centralized pay station model of parking meters has come to LH.
And it seems they take credit cards. My theory is that they just want to make it easier to jack up the parking rates, rather than have to deal with each individual meter. Certainly, this isn't in your best interest.
So if you plan to look for the Plush Cellar at El Aguila Negra, make sure to feed the meter some extra quarters, cuz yer going to be looking for a long time. The Drinkin' Heights Crew that actually found the cellar have sworn to never reveal its location to anyone outside of the group, under penalty of excommunication. So you're on your own Chief!