Hollywood
Hollywood

The city of Hollywood was once the center of a thriving punk rock scene 1970's. Home to an eclectic group of clubs, music stores, and bookstores and then came the gentrification of streets such as Melrose, and Sunset. Corporations pushed out residents and Independent stores. Currently the city of Hollywood is dewing with recuperating the loss vitality of a thriving city, since corporations depleted the gaiety & spontaneity of a real city. The big corporations have now left to greener pastures such as Old Town Pasadena. Leaving Hollywood with vacant sidewalks and a small but flourishing community of activists, artist, musicians, immigrants, families, porno stars. Recently groups of residents/ activist are initiating a ballot for seceding from the city of L.A.

History

Hollywood blvd was once a thriving city full of people out and about looking for a good time, i.e. Car cruisers, punk rockers, prostitutes, club goers, tourist, lookyloos, etc. Until, the city clamped down on the fun after the riots on Halloween 1988. Masqueraded party revelers where on the streets playing the night away when the cops decided there where too many people and wanted to disperse the crowd. Lots of people weren't up for the party ending early and a riot ensued with looting and dodging. the 100 or so cop brigade. Car cruising was banned and soon after Hollywood Blvd's decline began

Hollywood Farmer's Market Hollywood Blvd & Gower St

Held every Sunday between from 9:00 - 2:OOpm The open-air market is one the liveliest around town with musicians playing an eclectic range of music from jazz, reggae, country, & solo banjo and trumpet players. Though the main draw is the organic farmer's selling fruits, veggies, herbs, cheeses & organic baked goods. There is also an arts & craft section of local artist selling items such as pottery, jewelry, ethnic arts, paintings, Etc. One prominent reason to go is to eat from a variety choice of international cuisine, such as pupusas (salvadorean), tamales (Mexican), sushi, crepes, Creole cooking & plenty more. The market is a fun place to stroll around, eat good food and enjoy the music. Food stamps accepted.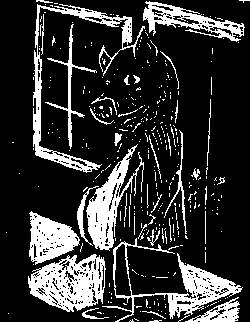 Espresso Mi Cultura Coffeehouse and Bookstore 5625 Hollywood Blvd. & Gramercy.
Hours 8:OOam till 11pm- midnight weeknights (323) 461-0808 A Chicano, arty themed coffeehouse a good place to sit and read, see the art exhibits or wander thru the bookstore (mostly Chicano books Spanish/English), with weekend events. L location: metro redline exit Western Ave., walk 2 blocks west

Turong Thai Restaurant

Hollywood Blvd & Gramercy. Open noon till 2:00 am! A great late night eatery for those craving for curry or pad thai. Many vegetarian options and affordable prices. Located across the street from Espresso Mi Cultura.


Griffith Park & Observatory

Griffith park is a large area of land of climbable hills thru an extensive array of hiking trails, one of a few great places of greenery for angelenos to take a stroll, enjoy the views, on a clear day you may possibly see the ocean. The park is rather extensive in one section you may have full blown soccer games, birthday parties, or mountain bikers, hikers having a picnic. There is also a bird sanctuary a nice place to sit and contemplate. Be forewarned there is a section in the vast park near the golf section that attracts gay men seeking a little rendezvous; you may receive a few funny stares. On the hilltop of Griffith Park is the observatory and museum opened till 9:00 pm. There is also the Greek amphitheatre, where you may catch an interesting performance. On weekends the park tends to be crowded and cramped for parking but even then you can go off the beaten path and enjoy a quiet walk. Location: metro red line exit on Vermont go north on Vermont up the hilltop; you can get the dash for .25 cents on Vermont.

Thai Culina 5907 Hollywood Blvd & Bronson

If you love thai food and tofu this is the place to eat. Many vegetarian options to choose from and they're generous with the tofu. An excellent lunch special, $4 inc. meal & thai drink
Universal City Walk

The disneyfication of cities, the future of the modern city is on display at city walk. Walk into corporate paradise of bright lights, concrete walkways, stores galore and the increasing boredom of consumers anticipating the next meaningless transaction to fulfill the vast hole of emptiness, with a new & exciting artificial gimmick. Welcome to the ugliest walk on earth. Great place for detournement. Directions: take Metro Redline exit universal city walk.

Los Feliz

I won't say much about Los Feliz cuz it's trendy and expensive, though that wasn't the case a few years ago. Vermont Ave. was recently home to Amok books, Chattertons, & Onyx Cafe which have now been replaced with a cigar lounge, French bistro, Etc,. So the saga continues of exploitative businessmen jumping onto the bandwagon of the latest craze for the crispy green. Nonetheless there are places worth checking out.

Skylight Books

1818 N. Vermont open 10-lOpm varied selection of books, comics and lots of maga(zines)!


House of Pies restaurant & bakery

1869 N Vermont Ave open till lam! For those craving a pie at midnight. Huge selection of pies, american food, pastas, salads Some selection of vegetarian food. Dinner about $6-8.

Nature Mart 2080 Hillhurst Ave. & Ambrose

Open 8am-lOpm A natural Health food store selling organic veggies, ready-made vegetarian food, herbs, vitamins, juices and they also have a separate bulk items store of dry goods, falafel mix, nuts, oatmeal, etc. Foodstamps accepted.

Eastside Records 1813 Hillhurst Ave. & Franklin

Open till 9pm Record store selling used cd's and records, cheap prices. Wide range of music Buy sell or trade.

Los Feliz Library 1874 Hillhurst Ave. (323) 913-4714

Recently remodeled library, with a nice sunroom for reading. Free Internet access.
Resources in Hollywood 6043 Hollywood & Gower

The LA Free clinic, sliding scale services, free condoms. Hollywood Library 1623 N. Ivar st. -'/z block S. of Hollywood Blvd. (323) 467-5707 Home Depot huge hardware store located on 5600 W Sunset Blvd. , Its open 24 hours for any last minute constructions. Rite-Aid located on sunset & Fairfax is open 24 hours for any prescriptions or first aid Sav-On Drugstore on Sunset and Western open 24 hours 99 cents store on sunset for many cheap item needs. Accept food stamps.