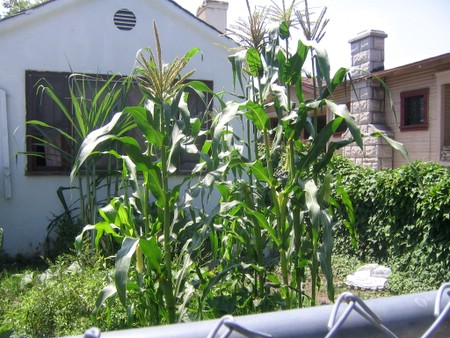 I wrote a little bit about lawns last year (here and here) so I won't bore you with that post again. Just thought I'd share these recent pics of some more front yard gardening, a much better use of space and water. It's prime growing season, look at that corn!
And those long beans!
Mmm, some sort of green.  Which reminds me, time to start dinner!