Despite my criticisms of Art, every once in awhile I do make a major contribution to support that field of human expression. I don't think this recent grant will get me a plaque (maybe just a mention in a catalog regarding my sponsorship) but  i figured I'd let you all know about my efforts to fund the Arts. See, I care.
The sign above translates as "if you know how to appreciate art, YOU WILL COOPERATE!" Emphasis my own. Cuz yeah, it sounds like a threat.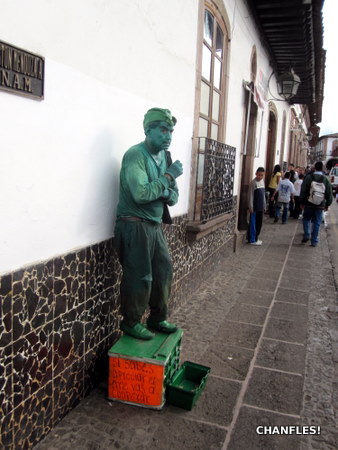 Before this shot, Mr. Green Cantinflas was covering his face with his right hand while simultaneously pointing down to the contribution bin in front of him with his left. No funds, no art, no pictures for your stupid blog. Grumble, grumble. Ah, 10 pesos!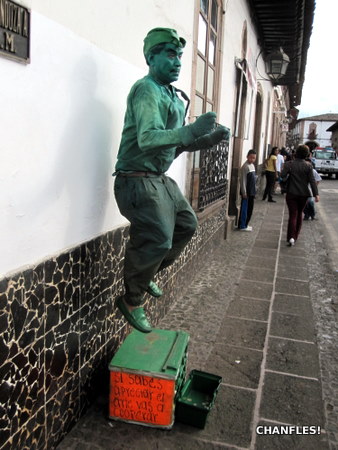 It's Showtime!
Un pasito pa' aqui, y otro pa' alla. And a lil' wiggle in between.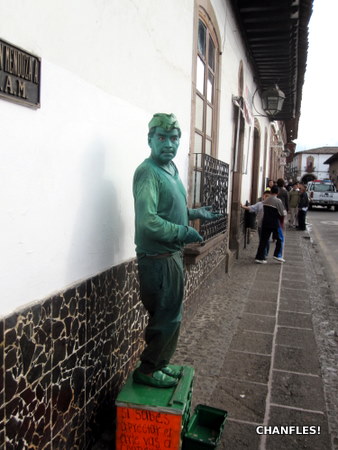 Pues que mas quieres por tus diez pesos?
Who knew Art could actually be entertaining?