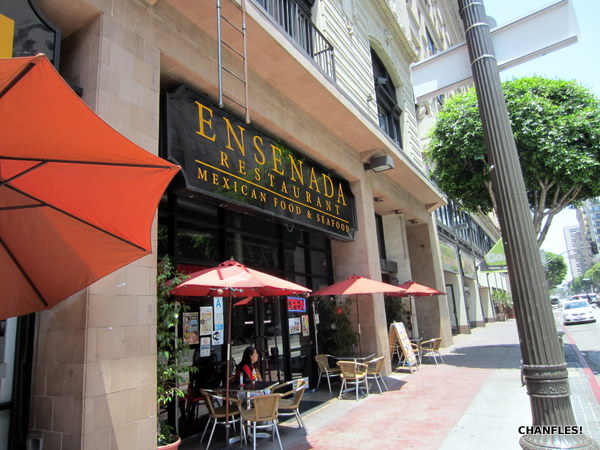 Downtown LA is a weird place for eating. Its either corporate fast food (the Pollo Loco on Broadway is terrible) or decent but overpriced food at the fancy places intended for the new upscale residents in El Centro. There are a few mobile food vendors, almost all focusing on bacon hot dogs, and a few mom and pop type eateries with nary a veggie option in sight. I've been trying to find a good spot for a proper Mexican breakfast for some time, I think this spot will have to do for now.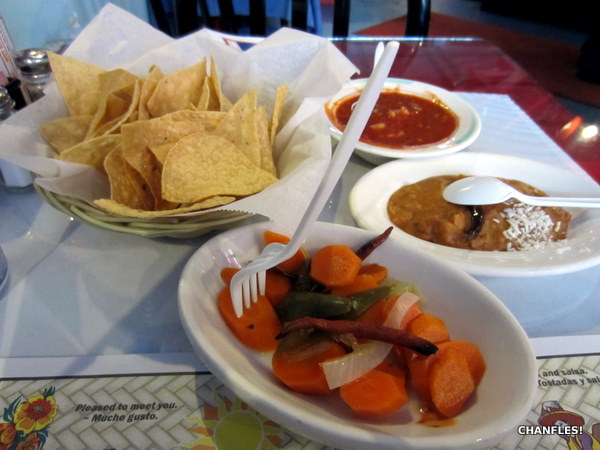 I ordered my $7.95 HR's (pricier than normal but cheap for Downtown) and then came a stunning assortment of botanitas: chips, salsa, beans, and escabeche of mostly carrots. I almost felt like canceling my order and just eating this. Amazingly, it was all quite adequate.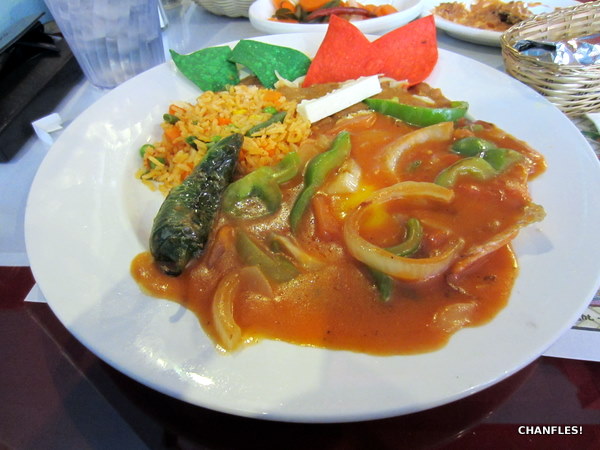 These HR's look pretty funny, all colorful with bell pepper slices and colored chips. I don't think bell peppers are necessary on this dish as they just get in the way and the crunchiness of the vegetable doesn't meld so well with this breakfast plate. This has become a frequent addition on HR's in Los Angeles, but at least they didn't overcook the eggs which is even more common and a greater sin. The huevos get bathed in a slightly thick salsa (reminiscent of the sauces you find in Arizona) with a hint of heat and the requisite savoriness and they don't drown the dish in melted cheese, instead opting for the nice touch of some queso fresco on the side.  Uh, I don't think there were any tortillas underneath but I could be wrong. That's what happens when you do a review a month later from memory.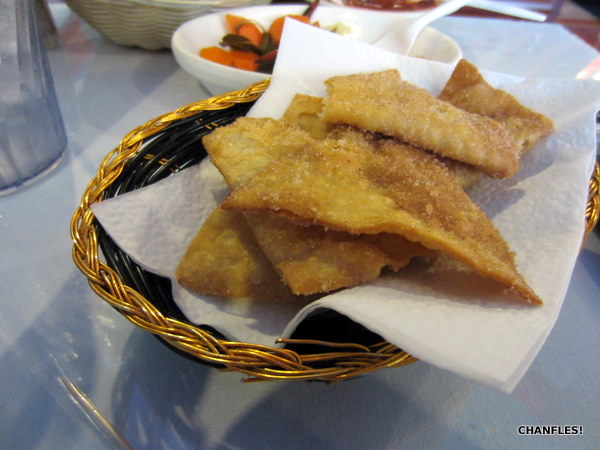 After my breakfast meal they gave me a dessert of fried tortillas de harina topped with a cinnamon and sugar mix. Nice but I had to leave most of it, that is just too much food even for me. This isn't a top notch plate of Huevos Rancheros but its not a bad breakfast option if you find yourself in Downtown LA. They even show some futbol matches on the weekends.
Free parking even. Now that's a value!
Restaurant Ensenada  213.489.2950
517 S. Spring St.
Downtown LA, 90013