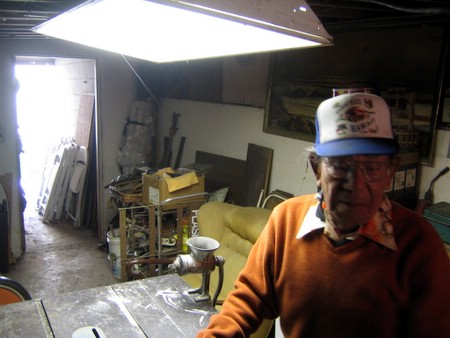 This post comes to you from that alternate world of chance. By mere coincidence, chimatli and I happened to be taking a look (and pics) of an undeveloped lot in San Gabriel that was rumored to soon turn into a road for some new McMansions. Trying to snap pics over a fence, this voice comes from off in the corner "Do you want me to open that gate?" And that's how we met Shorty.
There is something disarming when a stranger offers up some help unexpectedly. This incident was a reminder to stay open to the random suggestions of distant voices, as the chance encounter turned into a near hour long tour of Zeferino's backyard and workshop, peppered with an assortment of stories of life in LA. For a man in his 90's, Shorty is still very lively and active which I would attribute to his inquisitve and creative nature, which shows itself mostly in his old styled Mexican resourcefulness. You know; making do with what you got, repurposing items, DIY vs. paying someone else to do it. Check out these following pics to see what I mean.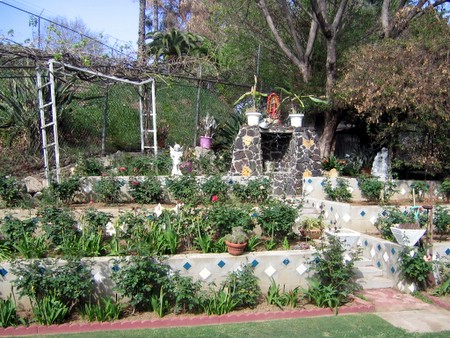 First he showed us his backyard terraced garden, complete with Guadalupe altar. He made a point of explaining that some people were just throwing away those lava rocks and the tiles that decorate the concrete walls.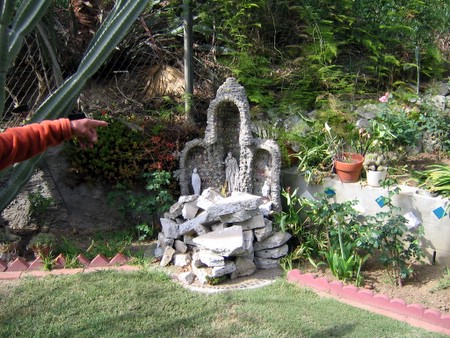 This piece was also salvaged from the trash heap.
Shorty took on a job of replacing the pipes at a local school and kept the old ones since he knew he could do something with them. These were turned into a trellis, with a little help of some extra fence material.
Inside his workshop he has a prized bag of golf clubs that Jerry Lewis gave to him.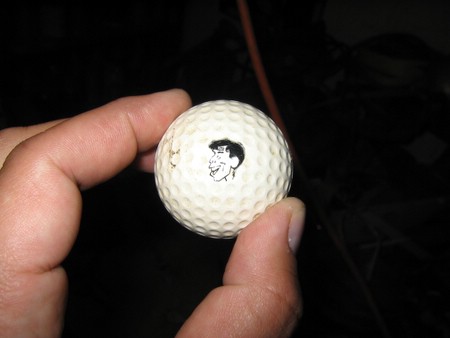 I guess he wasn't kidding.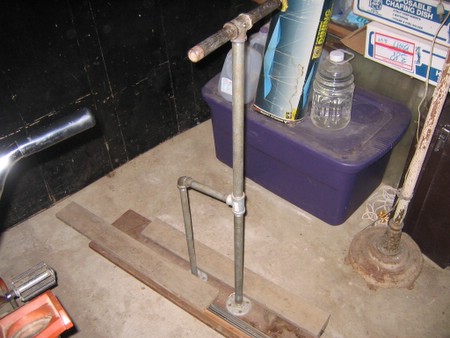 Shorty's most unique creation has got to be this: a DIY Nordic Track style skier, made from repurposed curtain rollers, scrap wood, and iron pipes. The design itself looks neat!
And here he is demonstrating how its used, it seemed to work well, though he did say he was "still working on it."
But what I loved most about Zeferino aka Shorty was his natural use of Spanglish, switching between Spanish and English depending on what was easiest to get his point across. Check out this clip:
A great command of the Chicano language! Yeah, that's MJ in the background, I'm not sure what station he was listening. Zeferino is proof that being older doesn't mean you have to give up on the creative spirit.