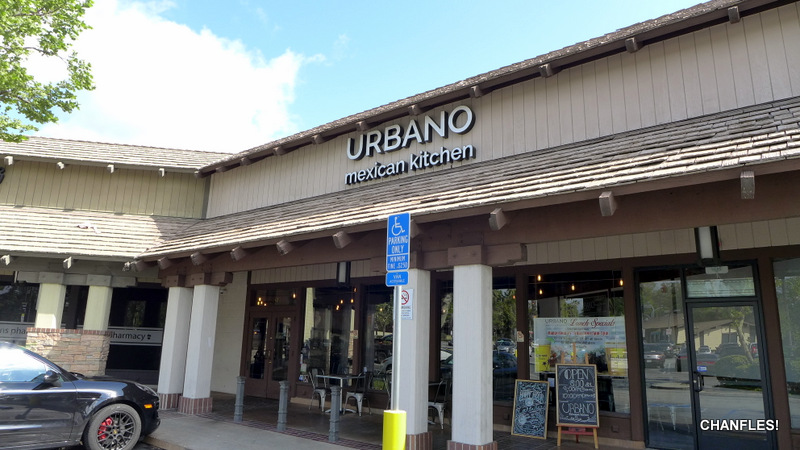 There's always some new place to try in the greater LA metro area. For good or bad. But it's usually fun to venture out and see what's what. This review brings us to Pasadena, right next to the Ralph's where I can buy those damn food pouches my cat seems to prefer. Might as well get my breakfast taken care of as well.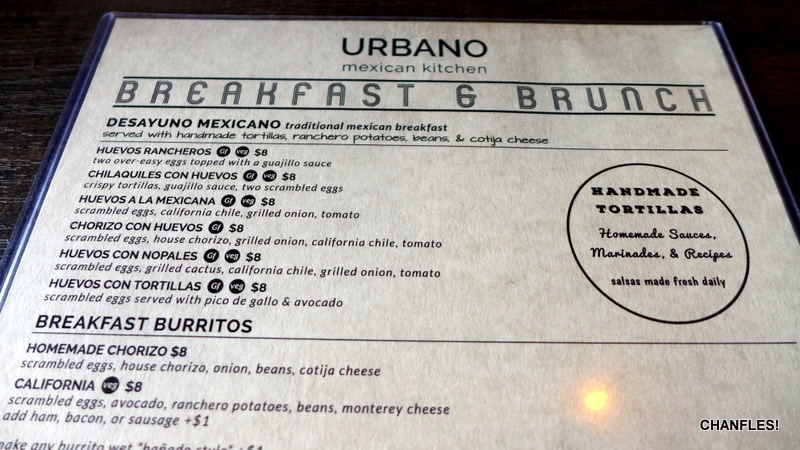 The first time I was here I went with the nopales con huevo, it was tasty enough. I wasn't going to bother with the HR's this time either but since they did state "a guajillo sauce", kinda the way I would make HR's, I threw the dice and waited for the games to begin!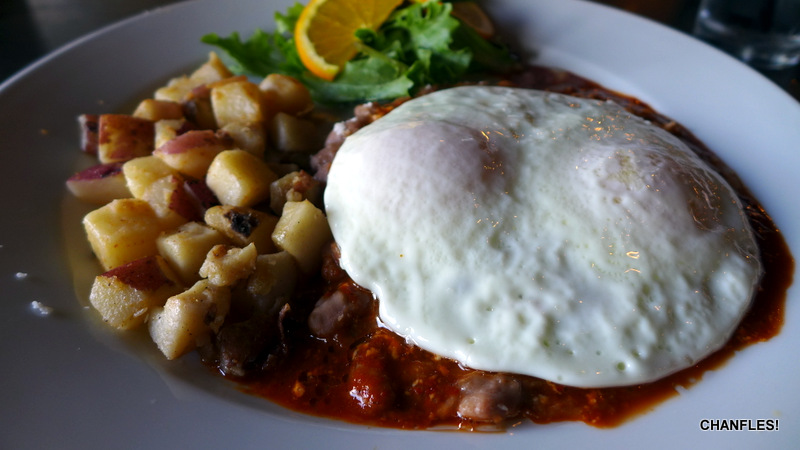 Hey wait a minute…the eggs are topping the sauce, not the other way around as was clearly stated in the menu. AKA, Wrong! From what I could tell, the salsa was good.  Unfortunately, it was mixed in with beans (kidney and pinto as you can see) and the queso cotija, which gave it a meaty texture not unlike a soy chorizo flavor. But it was a bit disconcerting since I wasn't expecting that. After poking around to see there was no accidental dead animal in my HR's, I ate my meal. Still, I would have preferred the beans on the side, and the salsa on top. You know, proper style.
Oh, and some tortillas underneath, preferably fried.
But none were to be found. Crucial mistake, dudes! If people want to venture away from classic designs to create something new, I'm not always opposed. But you do need to have some grounding, some grasp of history to let you venture forward into new terrain. This dish just felt like a man overboard without a life vest. Despite the decent flavors, these HR's ultimately sank due to their lack of form. Better luck next time.
The place is still worth a visit for some of their other fare.
The HR's? Well, you know.
Urbano Mexican Kitchen  626.578.1160
147 W. California Blvd.
Pasadena, CA 91105
urbanomexicankitchen.com