Remember when some film production company destroyed our LH clock, way back in 2006? Well we finally have a replacement, and it only took about 4 years for that to happen.  It's similar to the original, but different. I was hoping they'd replace it with something modern, like a big LED display that flashes the time, and maybe some text messages we could send to it. Now that would be fun! But they kept with the old-timey theme instead. Oh well, at least its working!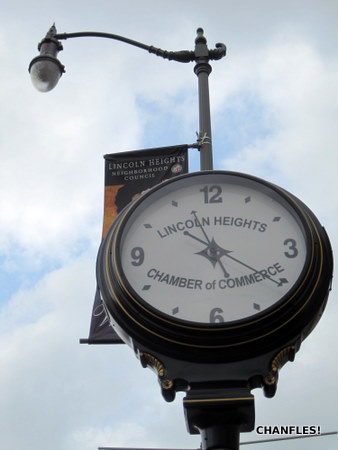 A close up of the clock face. Now with the correct time more than twice a day!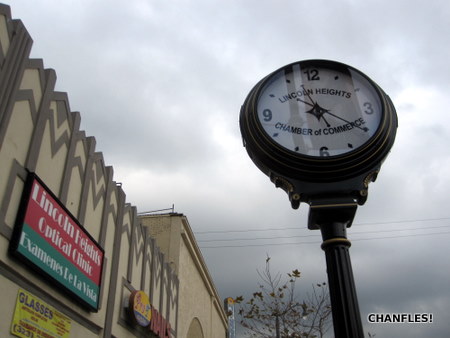 On the other side, a similar design.
A clock with a website, in case you want to buy your own.