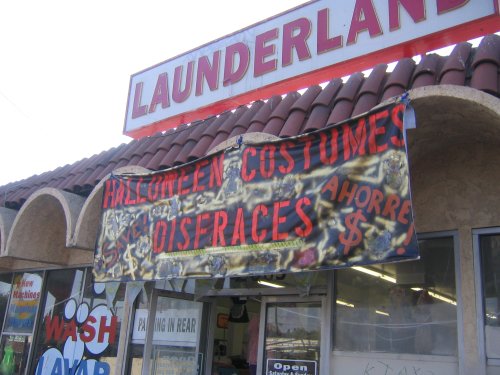 Our good ol' Launderland has gone and transformed itself yet again, this time into something much more interesting than a dispensary for Easter baskets: its become a temporary source for cheap costumes! Step inside, if you dare! (Insert Evil Laugh Here)
The terror begins outside with some stuffed figures of George and Laura Bush guarding the door, lucky for us they're fake as the real ones are much scarier.
Amongst all the washers and dryers they've setup a bunch of hanging costumes and masks, like this guy that seems to have ate too many chiles.
Rows of costumes for the tykes as well.
I like this rat face one; the woman claims it's a Lobo but it looks more like a rata to me. At $25 for the mask and costume, it really is an ahorro.
Over by the window there's an assortment of masks…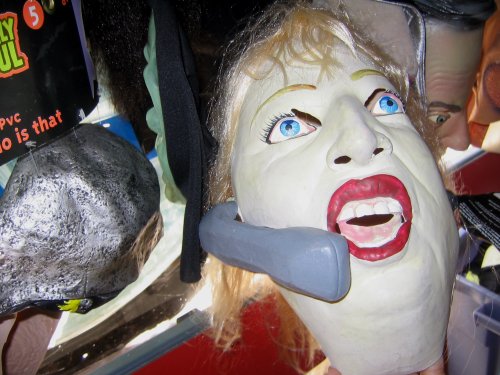 …and this one is by far the creepiest: some sort of Westsider yapping away on the phone, get out of her way! Halloween is upon us, now you know where to get your loot!
Corner of Pasadena Ave & Ave 28