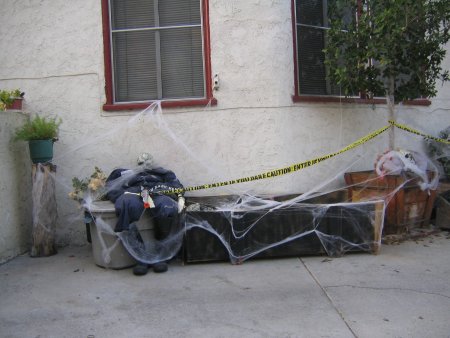 I didn't take as many pics of Halloween decorations this year but thought I'd post a few of some of the scenes that I did manage to capture. I'm happy to report that trick-or-treating was up this year and even the local news have mostly moved on to other ridiculous concerns, so the stories about poison candies and razor blade threats seem to be on the wane, that's good news! Click ahead for some pics of Halloween 2006 in LA!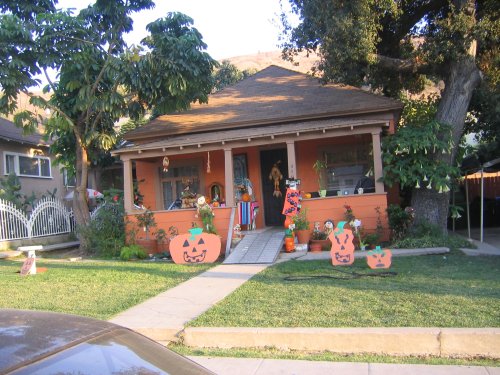 There's nothing better than DIY decorations, and these pumpkins show exactly why: original and unique artwork!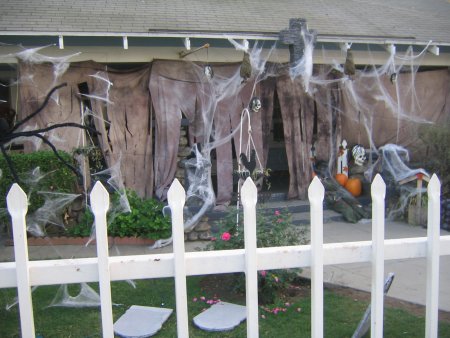 Not sure what they're preparing behind the curtains.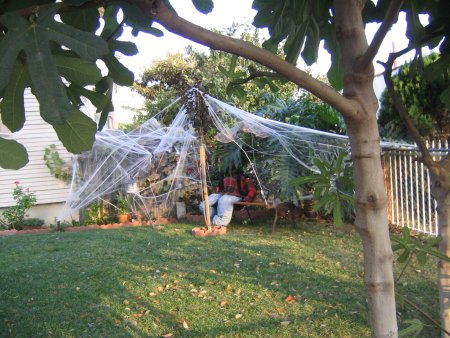 I like how this stuffed guy is hidden over in the corner, away from the street, covered by a canopy of web!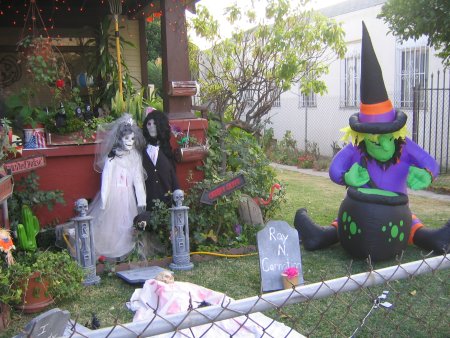 This one had a whole layout with graves, inflatable scenery, and a couple of bridal muertos!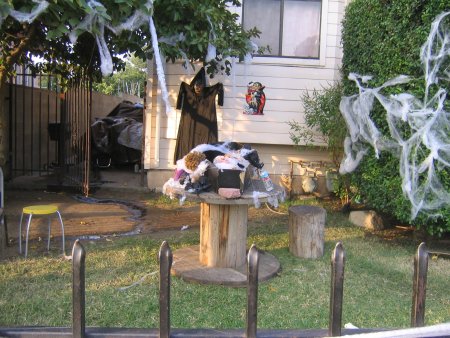 Some sort of grave in the center of this scene.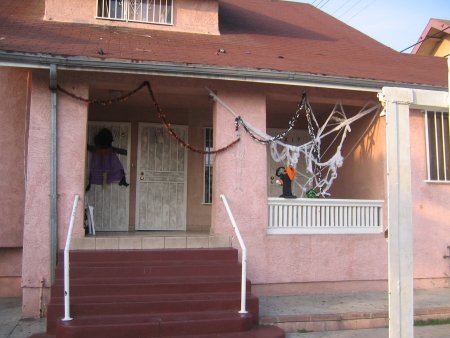 I'm sure you've seen the flying witch that ends up crashing into a tree or door? She really should hang up and drive.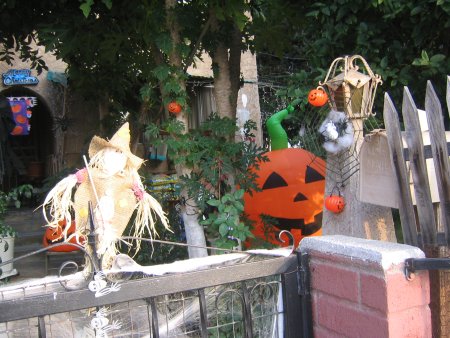 This inflated pumpkin was hidden behind a fence and bushes.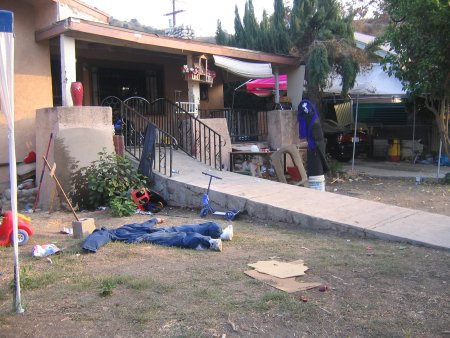 This is one of my favorites, a headless flat body and some ghoul on a carpet roll stuck in a bucket! You make do with what you've got!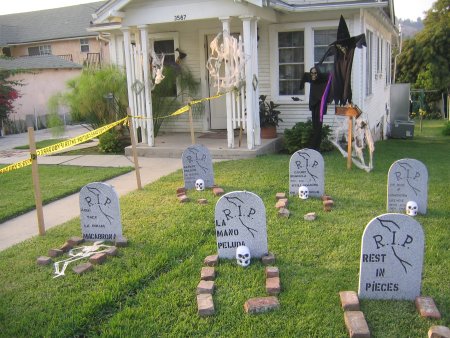 Resting grounds for "La Bruja Macabrona" and "La Mano Peluda".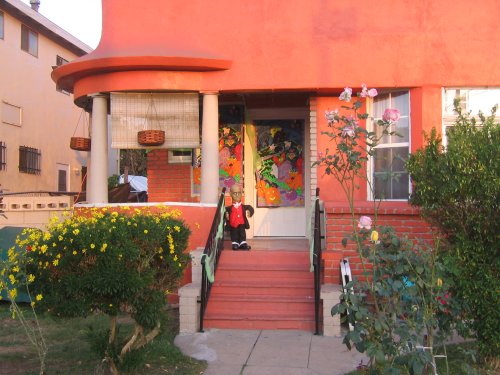 Lil' Man, you're not scary, you're just funny! Ha, ha, crazy chaparro.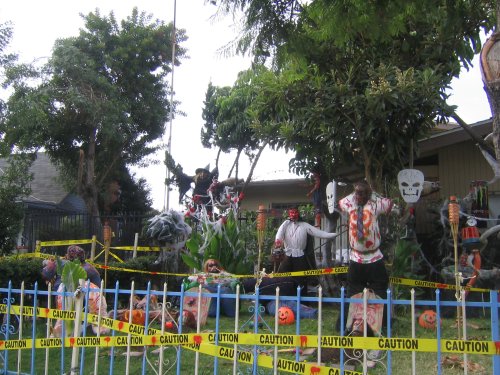 And finally, this has got to be the hands down best Halloween yard scene display in the Northeast LA area.
This scene was at the house by Ave 43 and Griffin where many years ago another man went all out to do yard displays, year round! I can't remember his name at the moment but there was a photo book published with pics of the amazing holiday scenes he was inspired to create. That stopped after he died but it looks like some family members have revived the tradition, or maybe some new tenants have been touched by the creative spirit that seems to live at this address! Either way, it looks cool and I hope they keep it up! Here's a short clip of this scene.
Until next years Hauntings, EL CHAVO!