I saw this place mentioned online with some favorable reviews. Plus I was hungry and getting bored of my usual lunch places so why not give it a go? Maybe it'll be a more affordable downtown option.
Not sure what urban mex means but I am here to find out.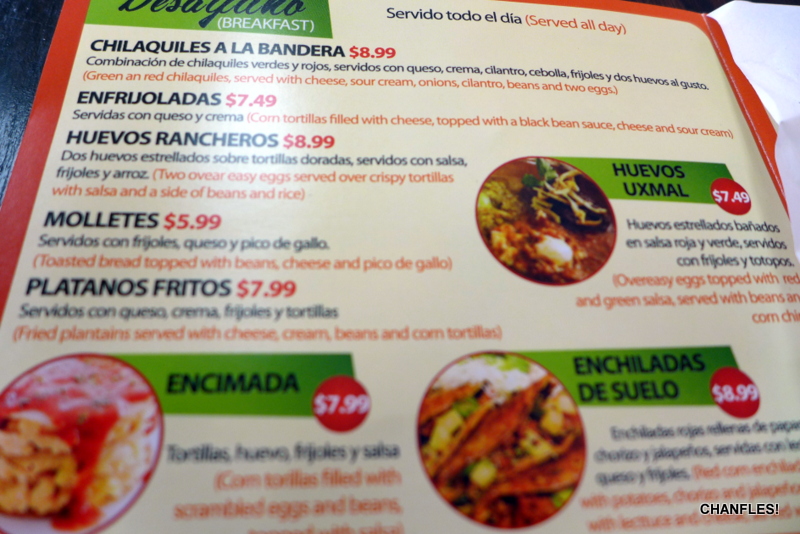 I was going in for something more lunchy but then I saw the ad for HR's which specifically mentioned "tortillas doradas" (that's my idea of proper huevos rancheros) and they serve breakfast all day. Damn it! I guess I have to try them now. $9 a plate is a bit much for this basic working person breakfast dish, but that seems to be the average for food in downtown these days. So much for my illusions of a bargain. Curse this growing food desert!
Uhh, kinda looks unappetizing, maybe even a candidate for Someone Ate This. The salsa is not bad tho, has some good flavors but its really thick as if they used lots of blended tomatoes. I came to the conclusion I prefer a thinner sauce, maybe strained as to not have so much goop factor. It was quite spicy too, with big chunks of raw serrano chiles. It ended up being a bit overwhelming on the poor lil' eggs that were drowning under this heavy blanket of salsa. I like the idea, just needs some refinement. Alas, the tortillas underneath were not crispy either, crud. Maybe the salsa softened them up? Beans and rice were nice.
I plan to go back to check out the other offerings. I will not get lured by a plate of HR's again!
Casa La Doña  213.627.7441
800 S. Main St
Downtown, LA 90014