I finally tried Tito's Tacos.
I started thinking about this place maybe about a decade ago, only because of this infernal late night television commercial. It's a good jingle. Also because some good people have written about it, plus it has "institution" status for Los Angeles which usually means gullible fools waiting in lines. But maybe we will get lucky.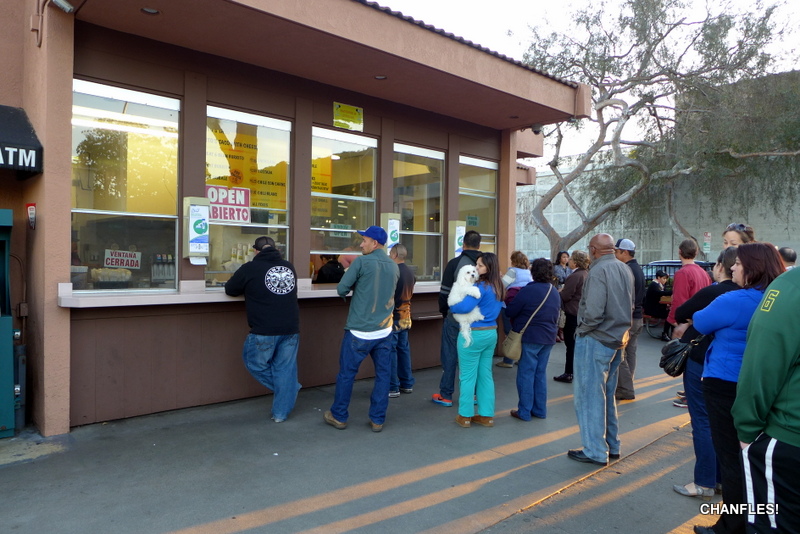 Crap. Lines. No big deal as I had nothing to do today. Got a few friends to come along for the excursion as well.
The food is decently priced, which might be part of the appeal. My meat eating friends were not impressed by the tacos, ok for what it is but boring. I ordered a bean and cheese burro, an enchilada, rice, and some guacamole. I liked the flour tortilla they use for the burro but it was mostly a forgettable bean tube. I think the beans need salt. Plus they need to turn the heat up on those steamers, get them beans properly hot to melt the cheese right! Certainly no Lupe's.
The enchilada was what you would expect. Goopy New Mexico ground chile style sauce that was okay. Not bad, not great, just ok.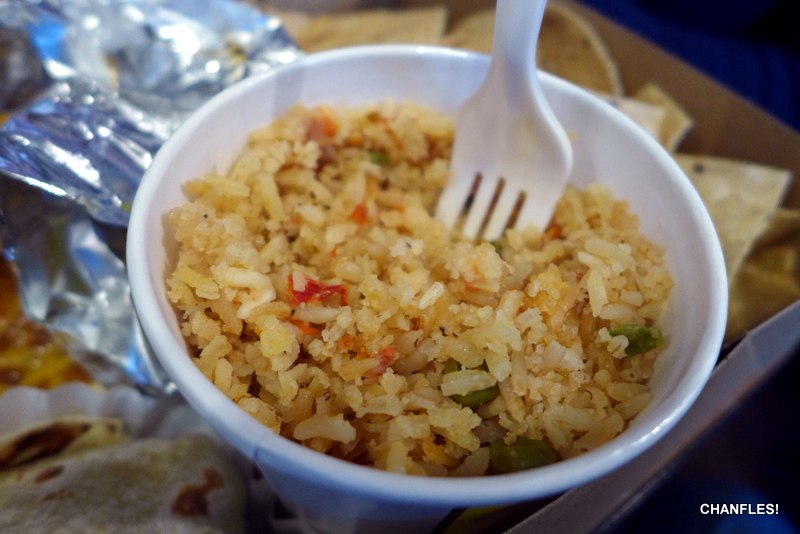 The rice was ok. Mine is better.
"Guacamole." Reminds me of the stuff you get for free in a box of frozen taquitos. Mostly bland and watery, not offensive, nice green color. Reminds you of guacamole. Not much in the area of flavors tho, in case that is your thing.
"Salsa." Mostly blended tomatoes. I mean, like not even slightly any hint of chiles. Why bother? We had lots of the "guacamole" and "salsa" leftover, maybe I can fix them at home.
I had a good time experiencing the taste and habits of White Los Angeles, it was pleasant, informative, and an okay time was had by all. Mediocre food with lines is a thing these days. It did end up feeling like I swallowed a brick but I'll not delve into that as I think I am not the target demographic for this tepid taco hut. I did like seeing how the other half dines tho. This excursion reminded me of my visit to El Coyote, but more palatable. Plus I got to cross off another chore from my list of "things I should probably do eventually but I totally know what to expect."  Now I can answer with certainty when anybody asks me about Tito's!
I wouldn't object to eating there again, sure, no problem, it's ok. But I am quite sure that was my first and last visit.
"The only thing better than a Tito's Taco…is probably lots of other things."