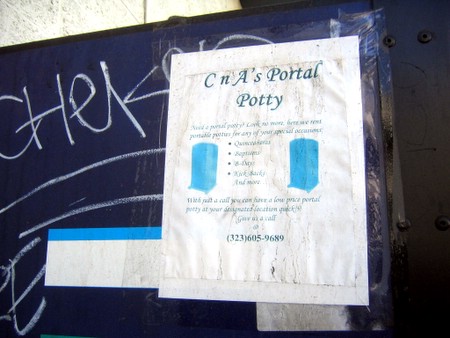 click above to enlarge, if you need more info!
Have you ever found yourself sitting on the loo, doing your business, and just wishing you were somewhere -anywhere- else? Those fanciful thoughts of instant time travel and extra dimensional escapades are now within reach! Announcing, the Portal Potty! Sit your ass down and experience the thrill of the plastic potty gateway. At your command, you'll be whisked to the rings of Saturn and beyond. Or to the cascading waterfalls of Yellowstone Park, if that's what suddenly comes to mind. Interested in seeing the giant trees being cut down in the Pacific Northwest? No problem! Portal Potty does it all, and more! Great for Baptisms and Kick Backs as well.
Flushing sold separately.