Let us give the last rites to a cultural tradition that has slipped away from us.
I'm old enough to remember when Dia de Muertos practices started to cross over into the American mainstream culture. Some optimistic Chicanos thought it was a positive sign that, finally, this country was willing to consider us and our traditions as part of the fabric that defined the nation. Of course, I took the pessimistic route and figured it was a terrible portent of things to come. Fast foward a few decades and here we are, with Target offering Dia de Muertos costumes for Halloween.
This Dia de los Muertos Costume is the fun and festive costume that's hard not to love. Add some colorful face paint and you're [sic] Halloween look will be on point. Theme: Religious, Seasonal holiday, Horror zombie vampire,
Sucks to be right. I wonder what my abue would have thought of the "Horror zombie vampire" tag?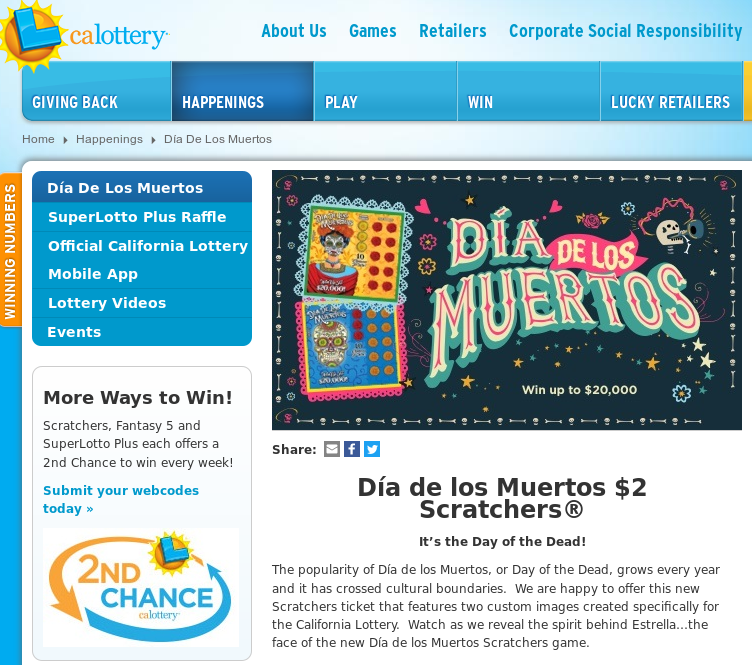 The latest shovel of dirt over the dead horse: Dia de Muertos themed Lottery Scratchers! Yes, life is a constant gamble, and waking up the next day is a sure sign you are winning. But it seems like an utterly ludicrous and tenuous connection to turn this ancient cultural tradition into a meaningless liquor store dollar scratcher. That's messed up.
Here's the video that is supposed to make this tax on the poor seem acceptable. I feel bad for the vato cuz I'm sure he is just trying to make a buck, but damn if that isn't the worst way to do it. Así no se vale.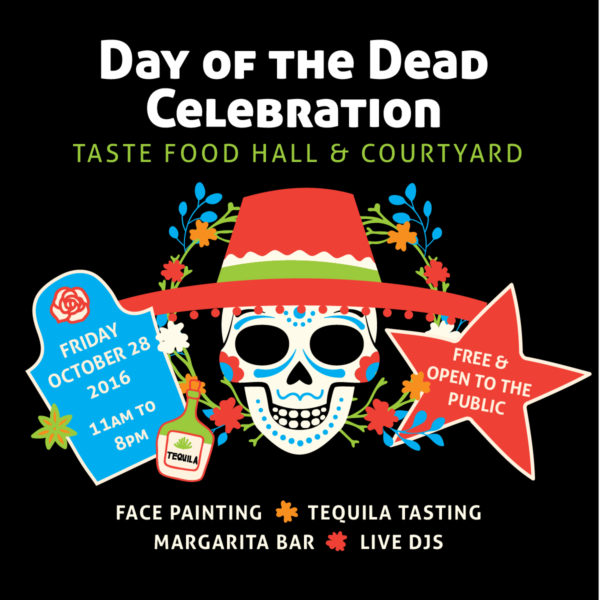 I got the inspiration for this miserable post from this, a sign for an event at the 7th and Figueroa mall when I headed there for lunch. I was mostly appalled by the fact that Dia de Muertos had been reduced to "Face painting – Tequila tasting – Margarita Bar – Live DJs". If you've grown up with parents or grand-parents making the costly decision to head back down to Mexico to pay respects to their beloved dead, the fact that this tradition can now be boiled down to such a meaningless list of activities is almost an insult. Well, come to think of it, this really might be a super insult. Maybe I've become so accustomed to the inevitability of recuperation that I just sigh and move on.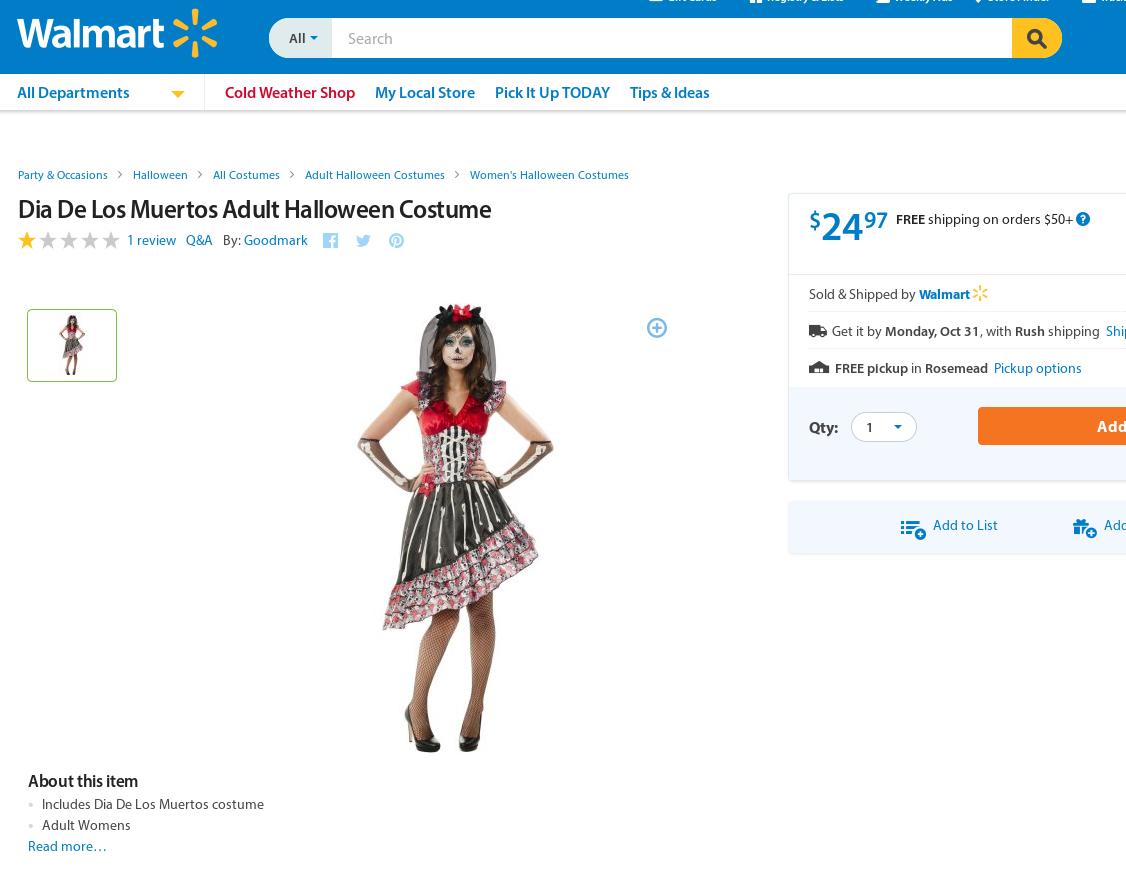 The Walmart Dia de Muertos costume. I'm not even going to rail on this inevitable situation, it was meant to be. Someone else objected to this: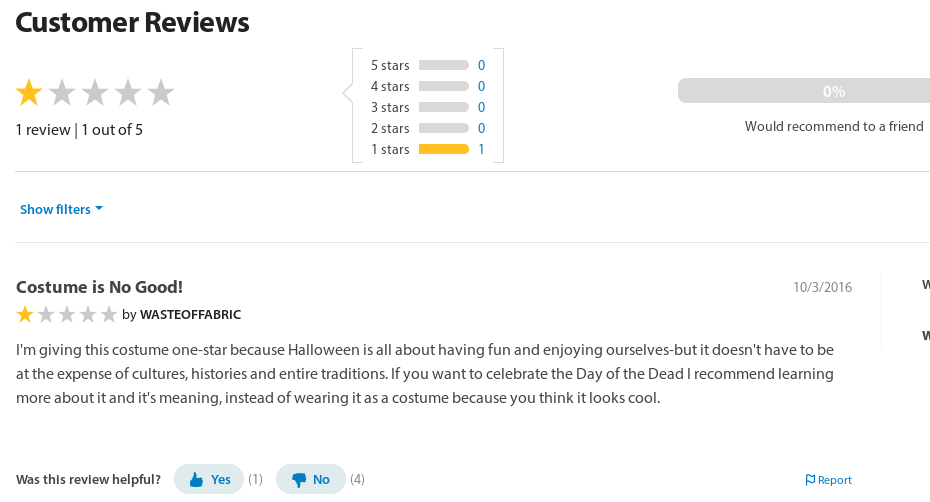 Nice!
This reminded me of my post almost a decade ago that already touched on this issue. The best part of that post was this quote from Mr. Jalopy:
"Everything you love, everything meaningful with depth and history, all passionate authentic experiences will be appropriated, mishandled, watered down, cheapened, repackaged, marketed and sold to the people you hate."
That has to be the most succinct expression of what has also happened to Dia de Muertos in the USA.
We are less because we let it happen.