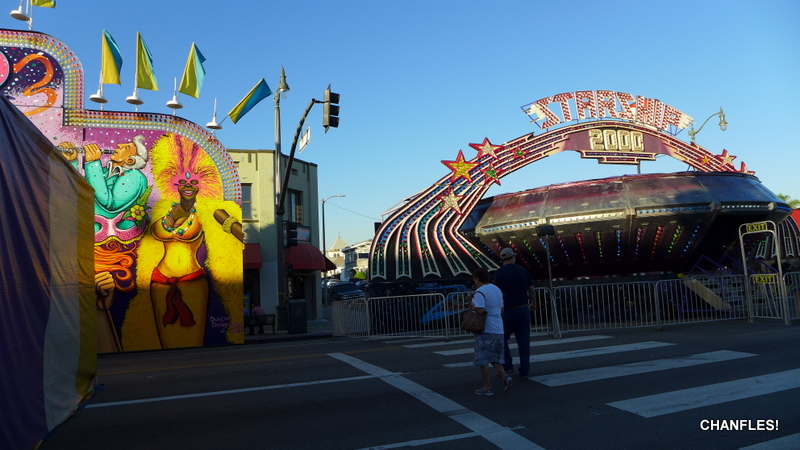 Turns out there is a street carnival happening this weekend, right on our beloved N. Broadway! Just in time to cheer everyone up from the depressing and repressive future to come under Il Duce Anaranjado. I got there too early today, it didn't start til 5pm, but fools forgot there was a Mexico vs USA futbol game to watch! In any case, here are some preview pics in case you want to check out some fine carny entertainment.
I bet all our Chinese neighbors will be thrilled by this flashback to the home country. Wait, wasn't the Orient Express a European train line?
Your dreams of a Bear Affair can become reality this weekend.
The Barber Pole ride is actually a Light House.
Everyone loves historical and dead Pirates! Modern day pirates get very little love. Someday when we have all kicked the can, I hope there will be a ride to honor the MP3, DVD, and TV Show pirates that make our mediocre lives a bit less miserable.
Woah, cat races!
Vroom, vroom, meow!
More pro-theft attractions. Look at all that golden pirate loot! Ah, to see the day when the '92 looters get this sort of honor.
Giant bucket ride.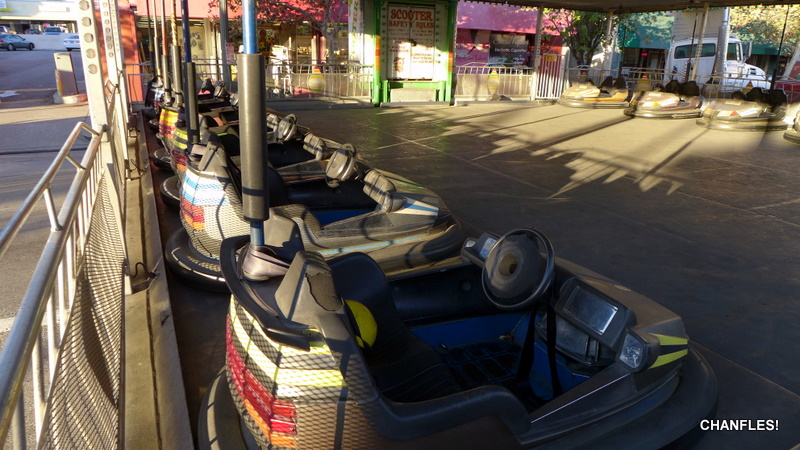 Everyone's favorite: Dodgems! Oh wait, I mean Bumper Cars.  I might go back this weekend (the carnival runs through Sunday 11/13/16) cuz these are fun. What's better than crashing into unsuspecting kids as they try to figure out how the hell to drive the thing?
I'm already dizzy thinking about how this works. It might be fun but you can find out for yourself until Sunday. Right in the heart of Lincoln Heights, on N. Broadway from Daly to Griffin. Think of it as a Ciclavia style street takeover event, but fun. I bet it looks nice once the lights come on and the sun goes down.