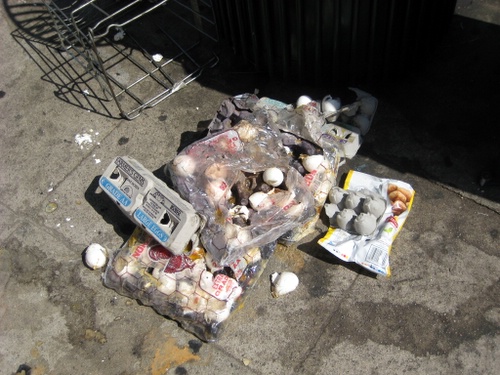 With my thick skull, it's not often I learn stuff so I figured I'd share some of the breakthrough insights I gathered over the weekend. Most of it is meaningless, but you already know that's my favorite kind of learning! This first item, a pile of broken eggs on Broadway during the heat of the noon sun, wasn't really something new I learned, just a refresher course: piles of broken eggs on a hot day stink. Fuchi!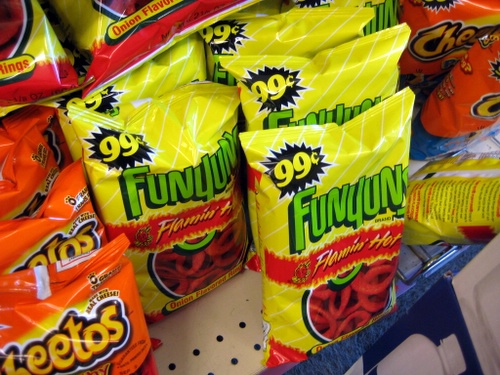 I like Funyuns, I like Flamin' Hot Cheetos. But the two together are not very special. But most important, according to the cashier at a local store, they made her "pee blood". I was a bit startled by this offhand information, but we still had a short conversation on the subject: "maybe it was the dye?" "It disappeared when I stopped eating them, and came back when I had more" "they are kinda too hot", something along those lines. Needless to say, I haven't finished the bag but I did appreciate the unexpected frankness of a fellow Lincoln Heightsian. You can't make this stuff up!
Some people like to sketch cute cartoons in concrete so that others will smile and enjoy their permanent artwork.
Some people are pigs. For the record, these last two pics were not taken in LH but way west of the river. Figures.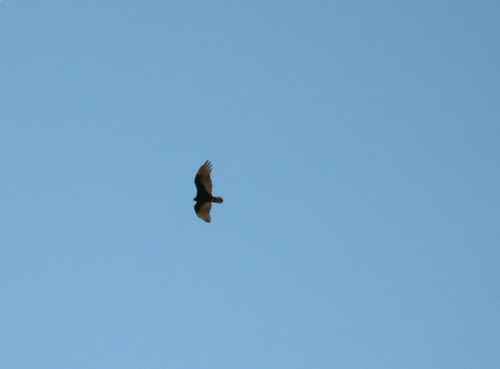 I also learned that I don't have any pictures of weed, thus this filler one above. This high flying hawk is not related to this next nugget of insight, but it helps in breaking up the post. According to a conversation I overheard by some stoner looking high school kids getting off the bus, it takes "2 lbs. of weed for a baby to overdose." I don't know where they got their facts, but if you're gonna feed weed to your baby, keep it under a pound. It's the safe thing to do.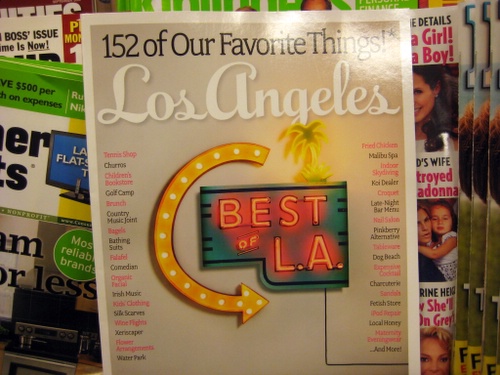 Stick with me kids, I know what I'm talking about. According to the Best of LA issue of Los Angeles magazine…
..our beloved El Huarachito is the best place in LA to get a Mexican Breakfast! Orale. I turns out I know how this came to be – I tipped a friend on the greatness of this little place- and it's kinda cool that helped give attention to a restaurant that deserves the praise. But I guess if the wait for a table gets even longer, I'm also partly responsible. Sorry about that.
Soon I'll learn something: either that it's good to promote places I like, or that I should just keep my mouth shut and enjoy those places for myself. But for the moment, I think security by obscurity isn't an option. An old friend I respect recently confided that someone told her "EL CHAVO! is giving away too many Eastside secrets, he must be stopped!" which was kinda amusing, somewhat true, kinda crazy, but just plain puzzling. This stupid lil' blog filled with my babosadas is going beyond what I expected, maybe I should plan an expiration date.
The Boys and Girls Club proves that you don't have to give up the lawn to plant some rosemary, sage, and lavender plants, though I'm wondering what will happen when the lawnmower guy comes around. Stay tuned! Oh yeah, I also learned pigeons like to tan behind said plants. Who knew?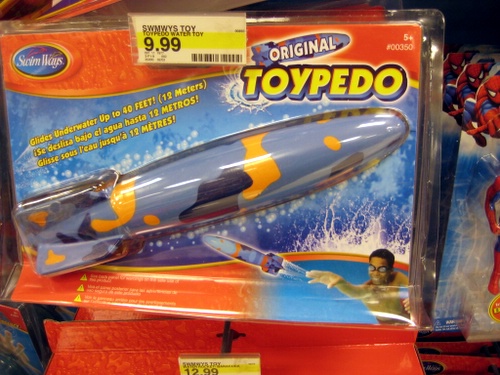 "Ama, hoy disfrute el dia porque 'toy pedo." Jajaja!
A giggle is easy to come by when you add meanings to words.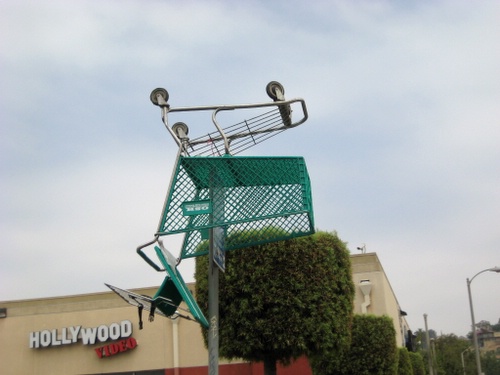 The kids are still crazy. Good for them! The interminable boredom of modern day living can still lead to a creative response to said condition. Lesson learned: never give up.