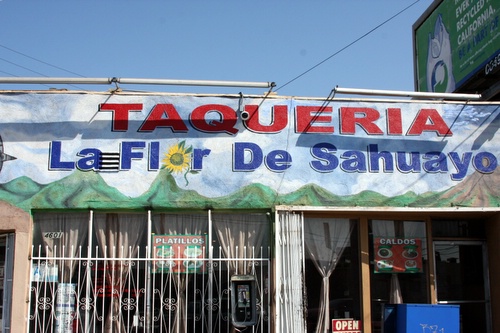 I know I read about this place somewhere; maybe chowhound or yelp? But that was some time ago, and now I can't find the comment that made me want to try it. Yes, even I sometimes throw darts onto my computer to find a new place for breakfast. Don't hold it against me. All I remember is that someone claimed they had some really good HR's here, so I showed up to find out.
It's a basic menu.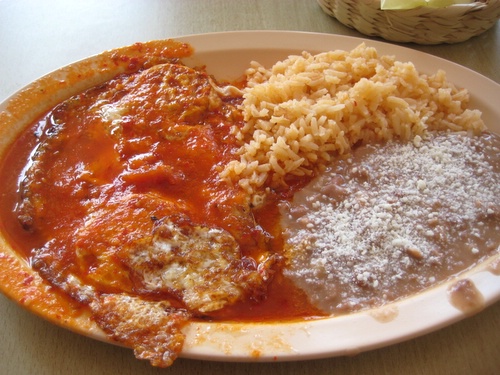 But they do have HR's. It looks a bit messy, but that wasn't my doing. On the plus side, the ranchero sauce was very nice, con bastante picante, and it even caused me to choke up a bit. Cuz of the spiciness. But I was disappointed in the lack of any tortilla underneath the eggs, and the fact that the eggs were more than a bit burned. Take a look.  Certainly the most burned eggs I've ever had outside my own place. At least they didn't drown them with cheese. But those last two issues are inexcusable oversights. Nonetheless, I had some food and a pleasant time with my fellow eater.
Lesson learned? Never trust a website.
4601 E Olympic Blvd 323.266-1140
Los Angeles CA 90022