Patriotism leads to ugly art. And I have the pics to prove it!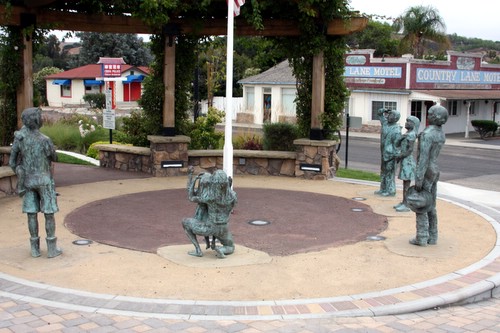 It's a circle of metal kids posed in gushing admiration of the US flag. It's like some dream of an old republican.
But the kids are creepy! Here's one saluting Old Glory.
A little girl with her gigantic hand over her heart. Touching.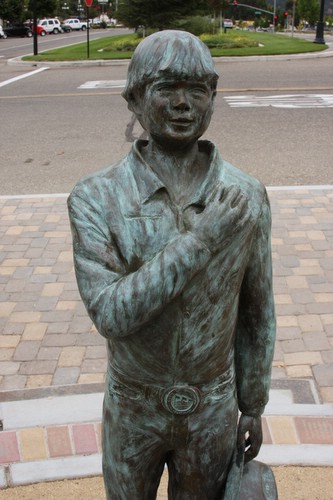 These look like those other creepy figures you see in the Target garden area. I've always wondered if anyone actually bought those. It appears they do.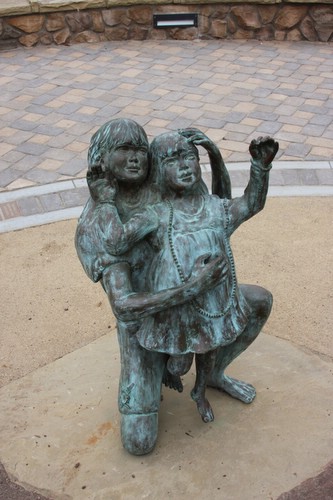 Leaping for joy at the sight of the flag. C'mon, really?
And finally, a boy punching a girl in the face. At least that's what it looks like. And he recently broke both feet since they are still in a cast. Who the hell would approve something this ugly?
The Culprits!
You can see it yourself in Buellton, CA. But why would you want to?