I was driving by the Sacred Heart Fiesta the other day and just happened to have my camera. So I took a few pics.
Come along!
In no particular order will be the order of these photos. Here we see some meat tacos. Not mine.
The ol' pop a ballon for a prize "game".
The teddy bear looked very old.
The ol' pay $3 for a 50¢ stuffed thing, but you get to work at it.
It was a good day for a carnival, lots of people turned were out on this Sunday afternoon.
Aguas frescas.
Somali pirates are cool.
Nice looking mural for this Wizard of Oz inspired attraction. Nope, didn't go inside. I know who's behind the curtain.
The Super Slide. The burlap sacks they give you are tiny, like they cut them up to make more. Cheapskates.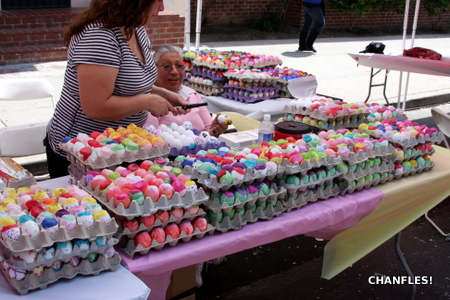 Fun projectiles by which to humiliate friends and family. A staple of Church carnivals for some reason.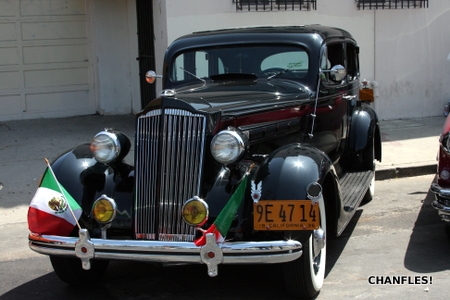 Classic cars on display.
I liked this one, I bet it gets good mileage.
The reason we stopped in the first place: a huge yard sale.
More carritos.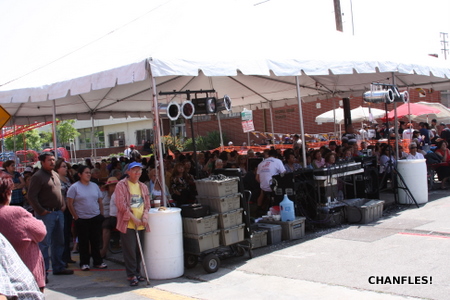 The crowd under the tent. The sun was out.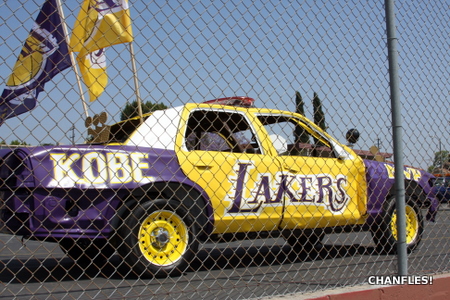 The police car that was smashed by rioters a few years ago. Waiting to be stomped again.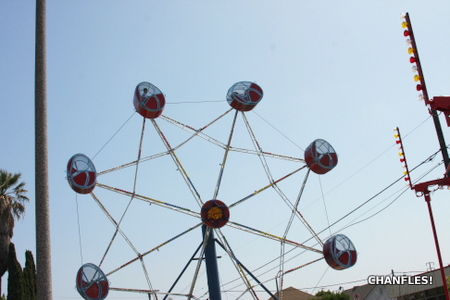 A lone boy peers out from his egg capsule.
Having fun. I assume.
The Catholic beer garden. Awesome! It's funny cuz some uptight Catholics on a local LH email list are always blasting our Drinking Heights crew for getting together for a drink. I guess we should come here next time.
Lousy beers though, didn't stop in for a refreshment.
Some of the kids doing regional Mexican dances.
Hey, I can eat those! And only $1.50 for two!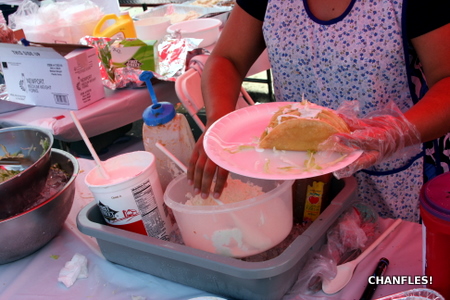 Si, con todo.
Sopa! Quite decent tacos de papa.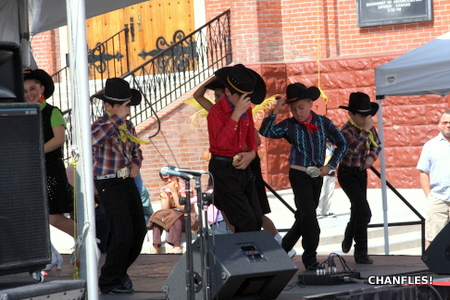 More dancing.
We bought a few raffle tickets. Nobody I know won.
Tan, tan!