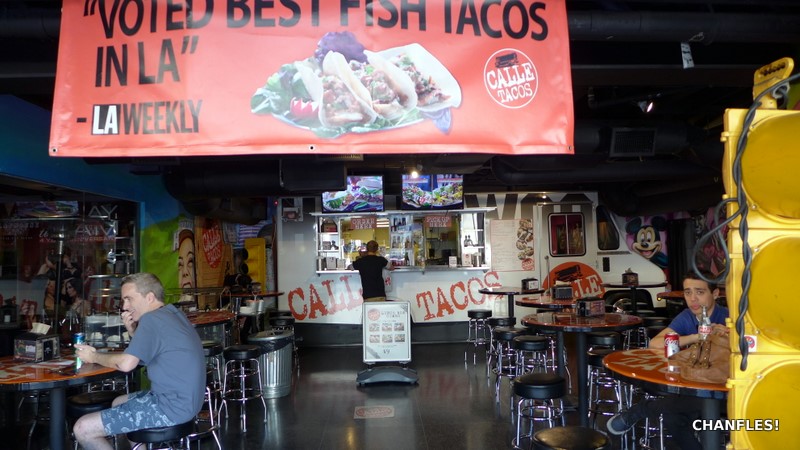 The image becomes the real.
We live in a spectacular society, that is, our whole life is surrounded by an immense accumulation of spectacles. Things that were once directly lived are now lived by proxy. Once an experience is taken out of the real world it becomes a commodity. As a commodity the spectacular is developed to the detriment of the real. It becomes a substitute for experience.
What does it mean when the mundane becomes an attraction? Probably something important about what we have become, but likely a nothing moment in our daily existence. Carry on. The sight of a mobile taco truck, imprisoned within a building to provide some visiting tourists a Disney version of visiting a taco truck is kinda amusing, slightly infuriating, very depressingly expected. Fucking Hollywood.
Visitors have heard about the Mexican-ness of Los Angeles, and they want to experience it but without all that fuss about actually dealing with Mexicans in Los Angeles. Thus the saddest Taco Truck in the world. This must be the furthest anyone has ever had to travel to get a street taco. Literally. Maybe they make good food. I'll never know.
Across the street, even more awesome Mexican-ness Hollywood style! Surf boards! Shitty beer bottles! Take your picture as a surf board riding guero with a Patron bottle and a sombrero! Or a guera in a bikini and a mega margarita! Or just stare at the stupid American Football dodo as it tells you a little bit less about being a Cabo cantina.
Welcome to Los Angeles, people of the world!