I had the day off, nowhere really to be and just a few errands to run, let us head over in this direction. I remembered seeing this new spot at a shuttered Popeye's. Plus I've heard of this chain, a ver que tal.
It's one of those affordable places where you look at the menu overhead and order up front. Wasn't sure if they would have HR's but they did. Plus, they serve breakfast all day! And look at that bargain price, only $4.75. Also, they have a lil' salsa bar up in front. Pos que mas quieres? This day is starting to go my way.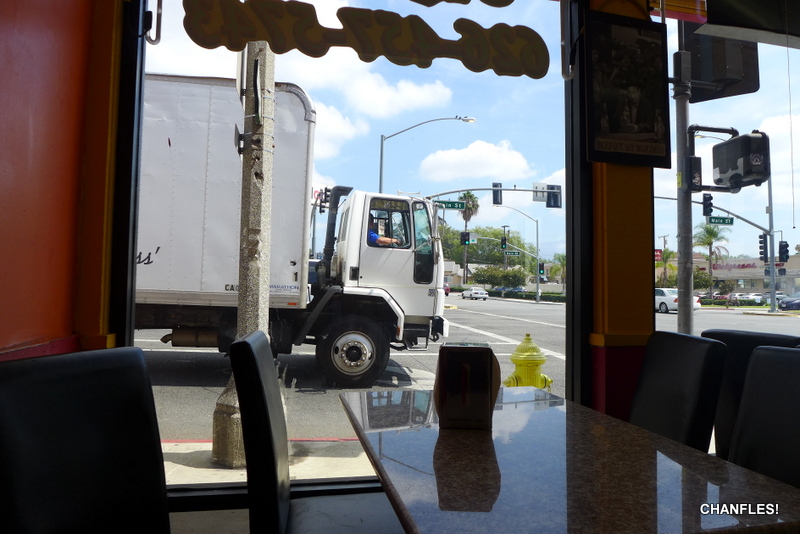 This place is in that weird corner of Alhambra, on Main and Fremont. Pretty much just a traffic corridor. Good view of the trucks tho.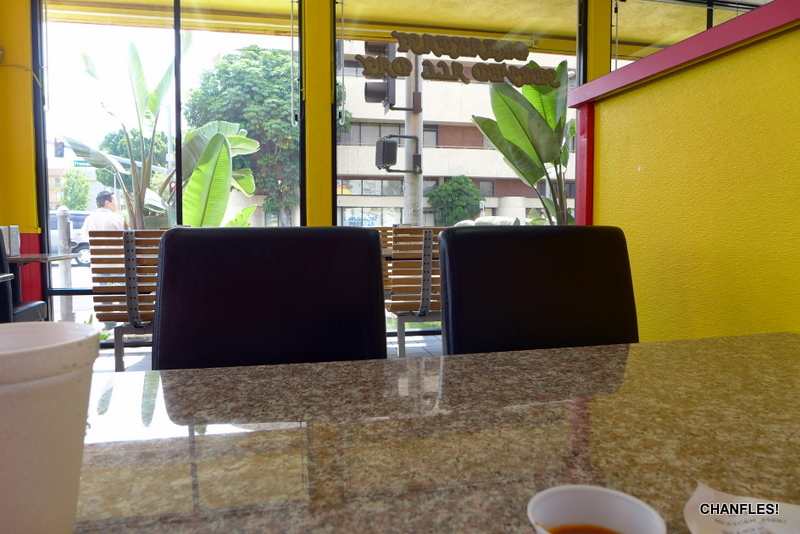 Sadly, I had no company today. Just a lonely man waiting for his eggs. Shoulda brought a book. On my free time I would learn that this isn't the chain I thought it was, it is missing the last O to make it an Alberto's, this place is just an "Albert". Drama!
Oh well, I will kill time by taking another picture. You can see the salsa bar, the overhead menu, the workers that smartly disappeared to the back to do whatever they want to do away from prying cameras.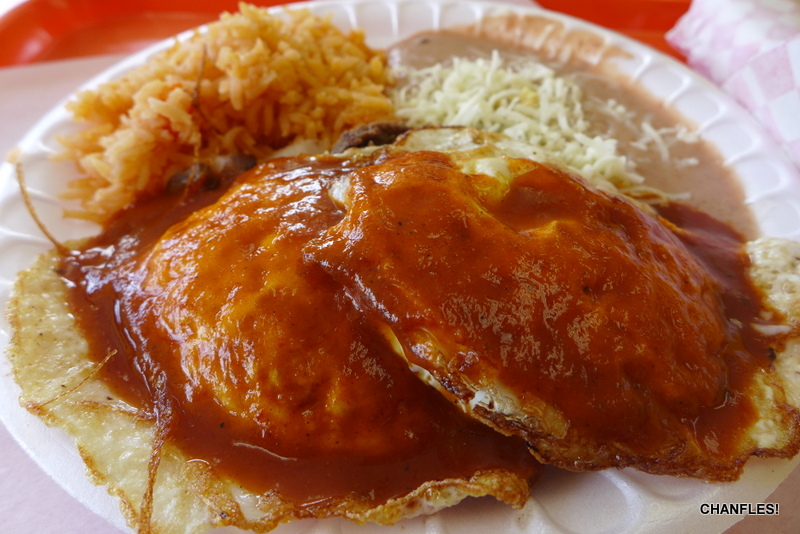 Soon enough, I get my plate of HR's. Looks quite solid. No cheese on the eggs, excellent! Huevos seem nicely crisped on the edges. Let see how they do their tortillas underneath…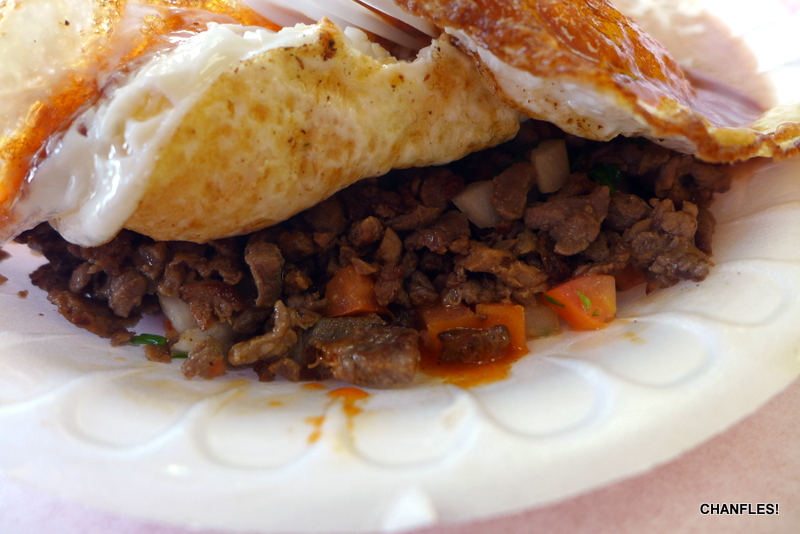 …THE HORROR!!! What the fuck is this? Is this really what I think it is? Aww fuck, it sure is: no tortilla to speak of, just a thick layer of carne asada. It looks like they stuck two asada tacos underneath but forgot the tortilla. Don't they know the tortilla is cheaper? And the staple of the HR? If I ate meat then maybe this would be a bargain, but as a vegetarian, this was one of those "driveway movements", where you can't move from your seat because you don't know what the fuck to do. Should I send it back like an asshole? I mean, it is a bargain. Or do I learn from this experience in order to be better prepared next time? Yes. Let the scraping of carne asada begin. This is my way of not becoming a full-fledged Dick American.
I managed to figure out that the dish is actually good. The salsa is piquant, savory, and tasty. A very nice salsa. The rice is also good. The beans are creamy and rich, might be some animal based fats in there but I did not ask. This would have been right up there as one of my top HR's had it not been for the unnecessary meat and the lack of tortillas. They did provide a really good and huge tortilla de harina as an eating implement, might not be a bad idea to dump all these ingredients (not the asada of course) and make a damn good HR Burro. Just ideas.
Despite the reprehensible addition of murder to my breakfast, I would go back and clarify my order, telling them to sub and delete this or that ingredient.
Just like a Dick American.
Albert Mexican Food  626.457.5743
2600 W. Main St
Alhambra, CA 91804