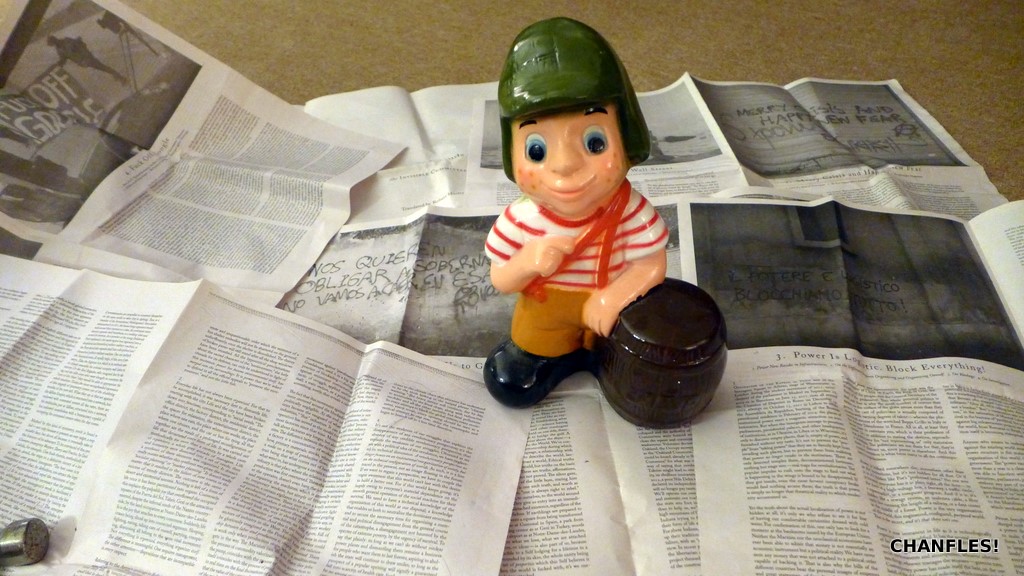 I've started a tradition for myself that I would recommend you do as well: setting aside some cash for fun shit. For that purpose I buy one of those cheap Mexican piggy banks you get at the Tijuana border crossing or at the Big Saver (without the dumb I-need-a-few-bucks-now rubber stopper on the bottom) and proceed to stuff away for some future day. It can really pay off!
After a few initial coins, I decided to just put in $20 bills to make the payoff something good. I tried to do it at every paycheck or when I remembered. It started getting hard to stuff the bills in, mainly due to the poor design of the neck in this thing, plus I was about to go on a short road trip for some much needed time off. A ver que tal anda mi situacion bancaria.
Smashy, smashy!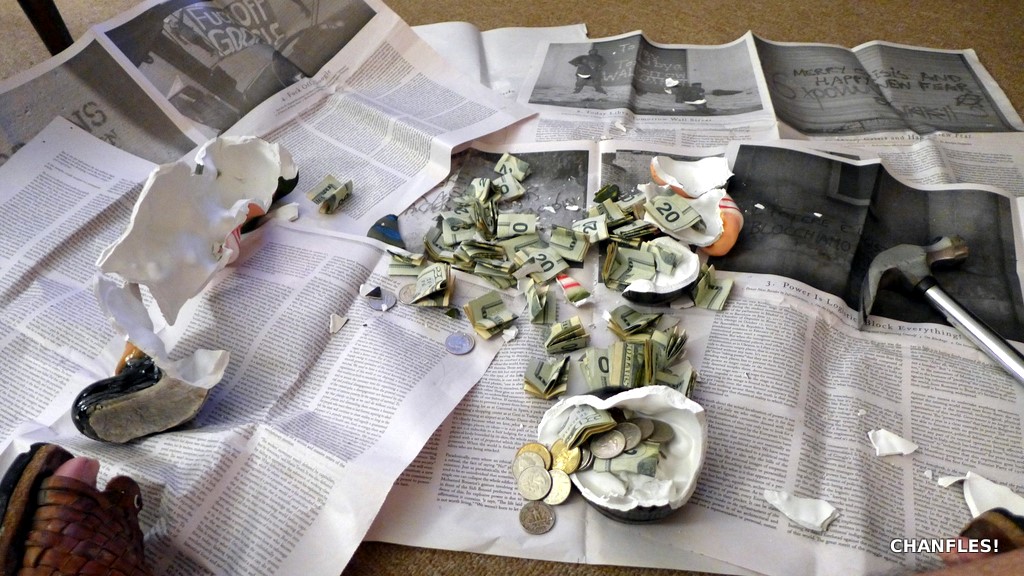 Hmm, don't look like much, but there's a bunch of tightly folded up bills. I've been working on this bank for a few years now.
Bam! In total it came out to $933, but I added a few extra bills to round up to $1000. That's fun money, not for no damn rent, not for some stupid electric bills, not for the smog test or the DMV registration. Nope. All this is gonna be spent doing something FUN, whatever the hell that is.
Hmm, I guess I could get into the Olympic Spirit.