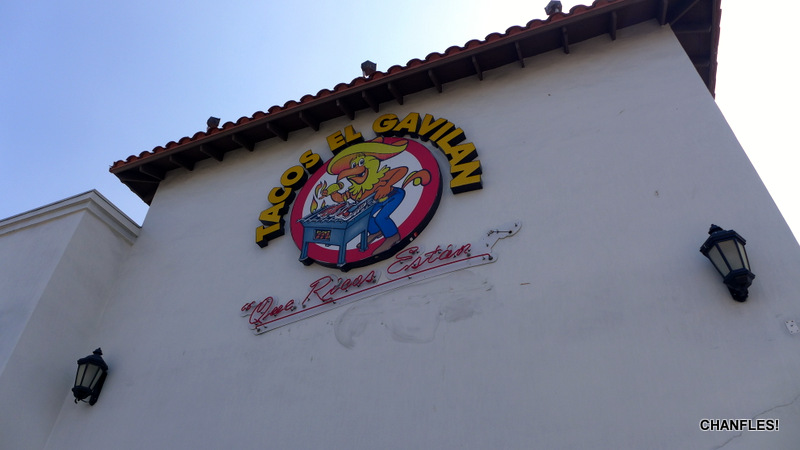 I've seen a few outposts of Tacos El Gavilan, a small local chain around greater LA, but hadn't thought much about giving them a try. Usually taquerias are difficult (but not impossible) territory for vegetarians. I recently asked a young Mexican-American co-worker about her favorite Mexican spots, and this was on her list. Good enough for me. An affordable adventure to a new food place on a lazy Saturday? I'm in!
Let's pay a visit to their nearby spot on S. Broadway and Vernon.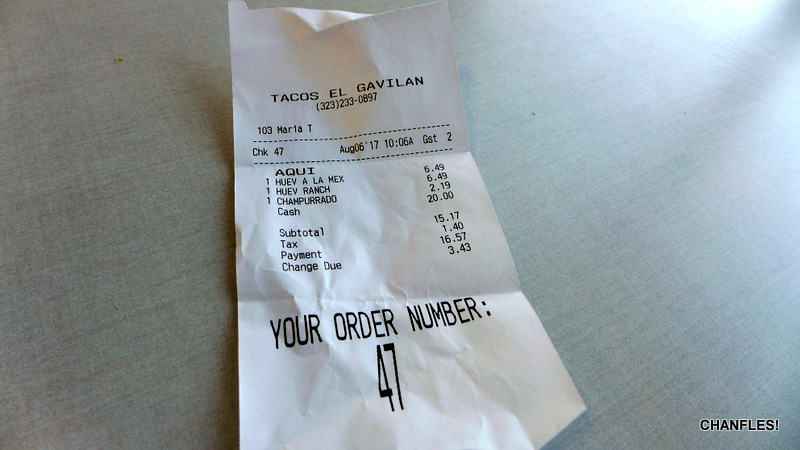 Hey, they have breakfast! And no ridiculous lines. Americans seem to judge their weekend breakfast spots by how expensive the tab will be (more must be better) and by how long the wait will be to get inside (longer is a sure sign of quality!), but of course, we all know the brunch crowd is full of morons. Let the cultured class pay thru the nose to wait in long lines, it gives them meaning. Since I'm not in search of a fleeting brunch community line to make me feel loved, nor do I need social validation for my in-the-know meal choices, I try to avoid the fancy spots since it's mostly just a waste of time and money. Not always, but quite often.
On this Saturday morning at 10 am, we arrived, checked out the menu, ordered, and sat down to a decent choice of tables within minutes. And look, $16.57 for two breakfast meals and a champurrado. Fuck yeah.
The champurrado was perfect. Too bad they don't have tamales. Also, they have an awesome salsa bar where you can get all you want, including rabanos, escabeche, chiles, and even frijoles! This place seems to be on the way to become the new King Taco, but without the stinginess. Nobody wants to eat with a bunch of codos.
The salsa bar off in the distance. I was going to take a pic of the fresh display but eh, you can go take a look yourself.
We had a nice view of the active street life. Even the Parisians know it's cooler to have a spot from which to experience the local scenery. No reservations needed!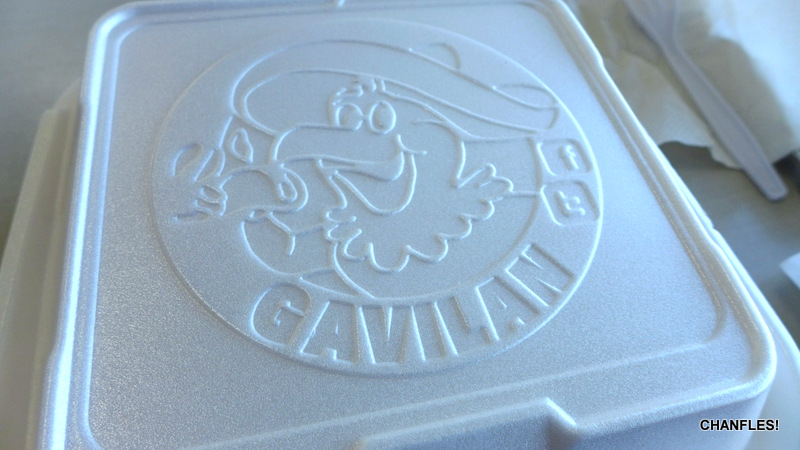 Even though we ordered "para aqui" we still got our dishes in a to-go styrofoam container. Kinda lame. But at least the imprinted image on said container was sorta cool.
Sas! Los Huevos Rancheros! At some point they called my number, " Cuarenta y siete", I went up and they were still working on my order. The cooks passed the styrofoam container to the lady that called my number, she opened the shell, then ladled some salsa ranchera from one of the steam table pans. It was one of those chunky tomato salsa affairs, could use a little bit of spicy kick, but good enough. But with the decent salsa bar to personalize your breakfast, I'm not gonna complain.
The real and unexpected surprise were the two crispy tostadas underneath the two perfectly cooked runny eggs. I've been saying this for a little while, that since nobody wants to take the time to crisp up a tortilla for an HR, they might as well use a tostada. El Gavilan goes that route to good effect. You can pick up each tostada, take a bite of all that messy, delicious goodness, put it down for a sec so you can take that required pic you'll share with your social media kin, and know full well you'll still be able to pick up the rest of your breakfast with your hands so you can finish it off.
Beans and rice were good and met expectations. Later I discovered they put some thin slices of queso fresco underneath the HR's, which seems needless but also thumbs up cool.
Solid HR's, good price, great service. That's my kinda place.
Tacos El Gavilan 323.233.0897
4380 S Broadway
Los Angeles, CA 90037