Look, I don't mean to make fun of grammar deficiencies, I'm fine when people can just communicate what they mean to me even if it isn't in the preferred method defined by some English Academics. But I did have to laugh when I recently visited the King Taco website (hmm, what is wrong with me?) and they had this glaring error on their site: compliment instead of complement under their Side Orders.
Are you supposed to say nice things to the side of beans and rice? Haha, that's what happens when English isn't your first language.
But then…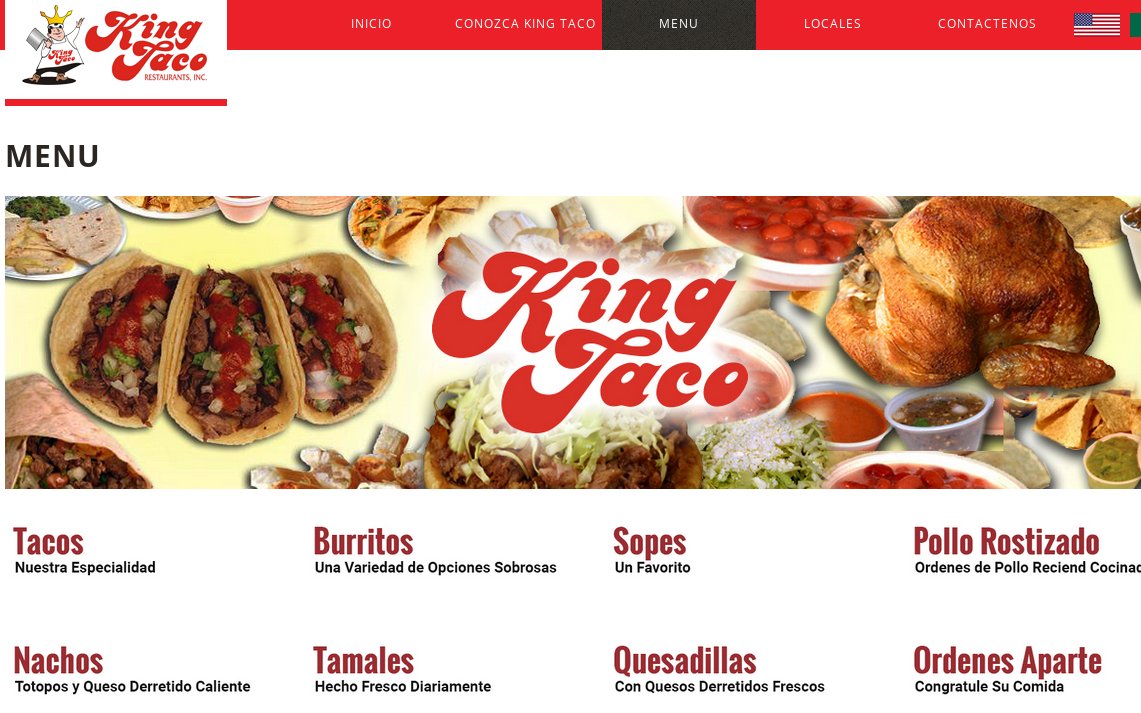 … I went to their Spanish language site and they basically just did a shit job of even that part of their site. "Congratule Su Comida"? WTF? They just ran the English version thru a crap Spanish translation service. C'mon now, yer not even trying. Plus, you are codo with your salsas.
I laugh at you and in the general direction of your website. JAJA!