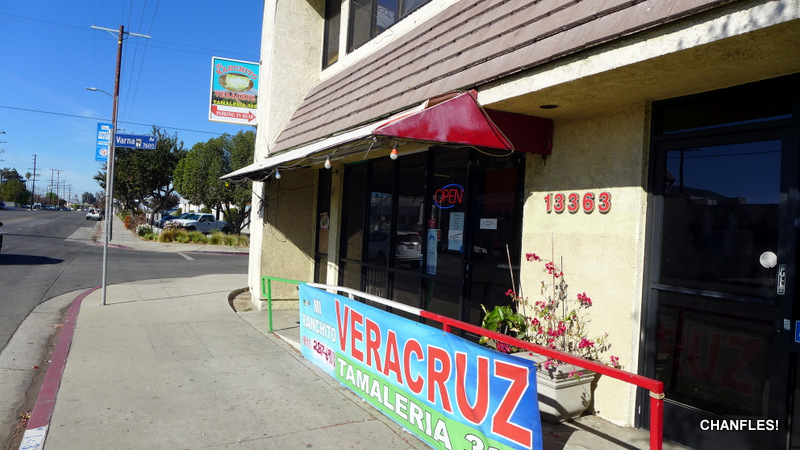 Feliz Ano Nuevo! I hope that new sphincter is better than the one they replaced. Which brings us up to speed on our whereabouts and why we've been missing. These days I try to post here at least once a month, just so you all know I'm still alive, not in jail, and can still afford internet access. That's kinda like winning, no?
Yeah, I messed up and went about two months without a post. Boo Hoo, who cares? Nobody.  I was just trying to do that human thing and hang out with other humans during the holidays: Great Success! This review for Mi Ranchito should have been in November but chilling with friends was much more needed than posting some shit content for some internet world I don't know. Me Vale. I liked this place so two months later, here we are.
This place is in a weird industrial area of N. Hollywood, but I was coming back from Pacoima so it was on the way. (There's a giant thrift store across the street with some interesting/crappy stuff.)
I was intrigued by their Veracruz style tamales, I'm down to try regional Mexican food.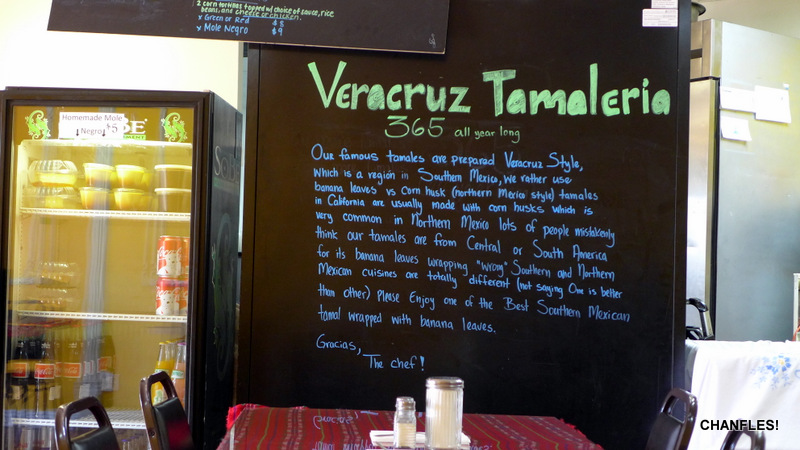 I wasn't disappointed to find this run-on paragraph that extolled the Veracruz tamal. It's a wall statement full of pride.
Veracruz Tamaleria
365 all year long

Our famous tamales are prepared Veracruz Style, Which is a region in Southern Mexico, we rather use banana leaves vs corn husk (northern Mexico style) tamales in California are usually made with corn husks which is very common in Northern Mexico lots of people mistakenly think our tamales are from Central or South America for its banana leaves wrapping "wrong" Southern and Northern Mexican cuisines are totally different (not saying One is better than other) Please Enjoy one of the Best Southern Mexican tamal wrapped with banana leaves.

Gracias, The chef!
How could I not order a tamal?
Banana leaves!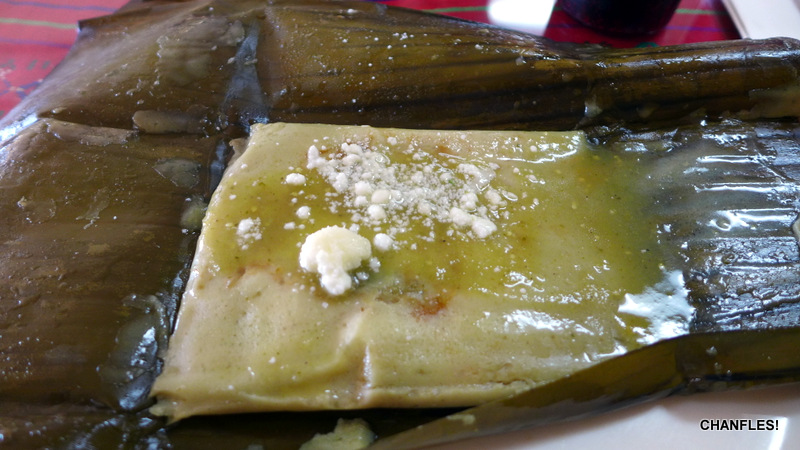 What an incredibly delicious tamal this was. It had that smooth masa texture that I prefer and the added salsa on top went well with the cheese filling. I plan on going back just for these tasty tamales.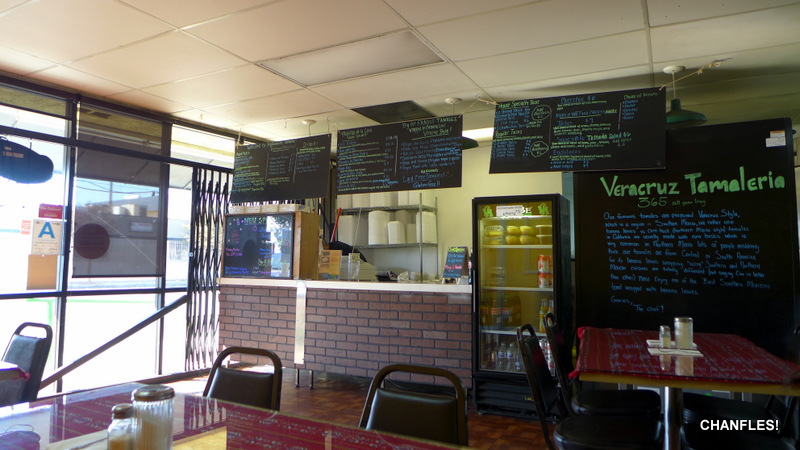 But since we are here, might as well check out the HR's.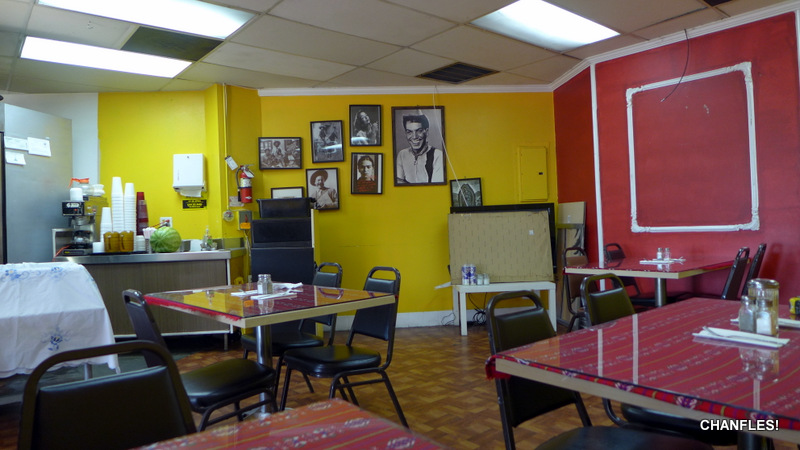 Small wall of Mexican heroes. I like that we can keep our heroes to a minimum.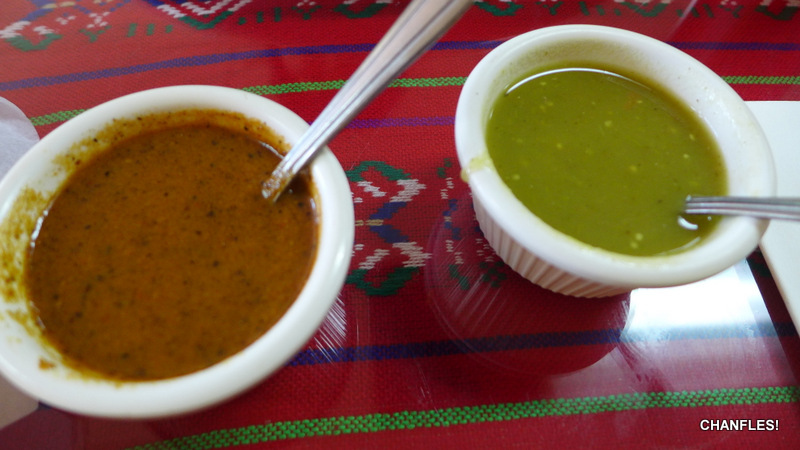 Two excellent salsas that came with our chips. The red one was smoky, just the way I like them.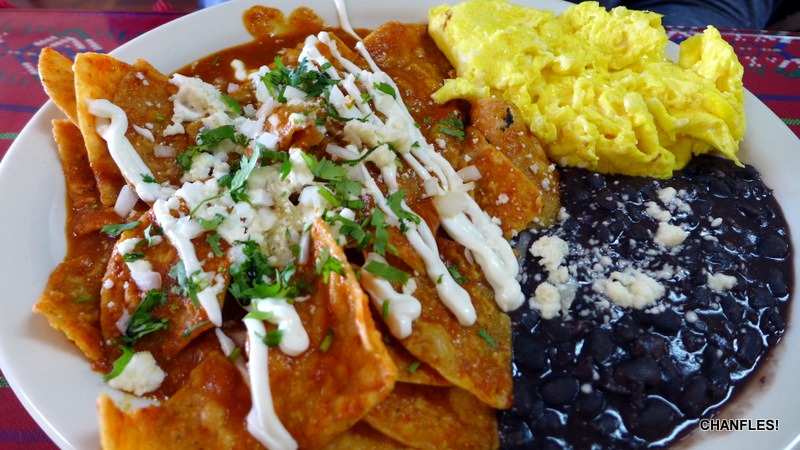 My partner's chilaquiles. Thumbs up was the verdict. The red sauce on this plate was different than the one for my HR's. Nice.
Finally, the Huevos Rancheros! They look simple enough, but it's the little things. For example, the black beans are PROPERLY cooked, not like those hard beans you see at foodie places that don't understand the concept of cooking beans. AKA- don't turn the heat off when they are still hard. Plus, these folk are from Veracruz so it makes sense to go with black beans. The tortilla underneath was slightly fried (If I remember correctly), the eggs a tad overcooked (I think?) but the sauce had a nice flavor that was more than just tomatoes and chiles, something a bit extra. At least I think it did. I really should either take notes or write these things out in a timely fashion. But what I do know, for sure, is that I enjoyed this breakfast of HR's more than any I've had in a long time. No, they weren't perfect, but on that day, they were just what I needed.
Mi Ranchito Veracruz  818.982.6300
13363 Saticoy St. Suite #102
North Hollywood, CA 91605
miranchitoveracruz.com