There's always pole signs in LH but as of late I've noticed more than the usual. Normally it's the same sign over and over, no doubt by some real estate agent with multiple units. Nowadays it's usually someone trying to rent out a room in a house or apartment, and the lack of sign making experience shows. People just trying to make ends meet aren't that interested in design. I particularly like those with the least amount of info and with odd minimal use of paper space. Like the beauty above: Maria rents apartment, call her. Succinct.
Two more signs after the jump.
Considering how much space is left over on this one, you think they would have at least added more phone number tabs until they reached the bottom. But maybe this is intentional design?
Instant classic! Don't know what it is, but it's for rent.
BONUS! BONUS! BONUS!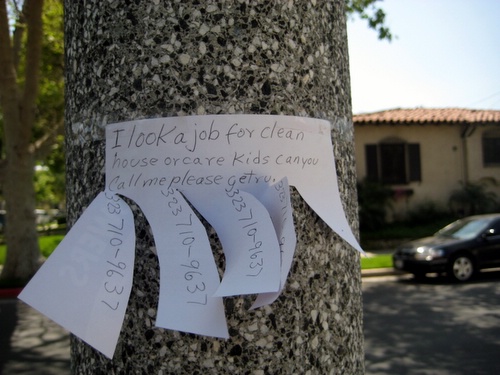 Not in LH, not about rooms for rent, but I really loved this curved phone # and cutting action. The wording says alot as well.
That is all.